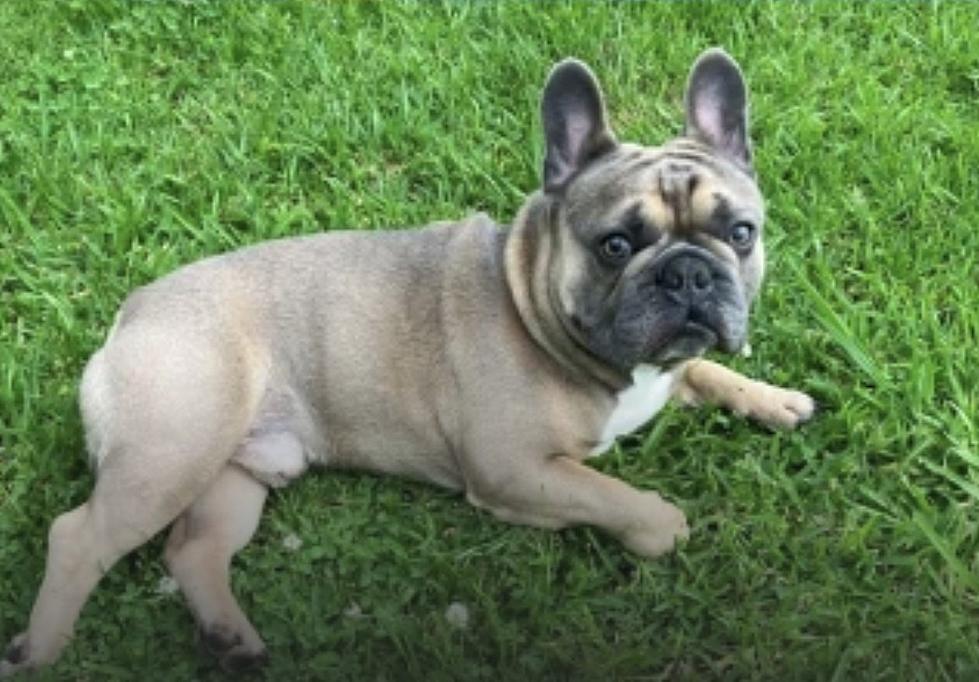 Opelousas Family Is Hoping Someone Has Seen Their Missing Dog
KLFY Photo
If you have a pet then you probably think of that pet as a part of your family. To you, this beautiful animal isn't just an animal, but a member of your family. It's so sad when a pet goes missing, and while we can't do every missing dog story, we are trying to help this family in Opelousas that has had a pet go missing according to KLFY.
Not only do dogs bring unconditional love into your family, some dogs even go further by helping someone in your family deal with life's ups and downs.
Louis is a dog from Opelousas, and he is super important to his family because he is a service dog who helps a teenager. According to this dog's family, he has been missing since Tuesday, May 30. Louis is a three-year-old French Bulldog, and his family is so hoping that someone finds their sweet dog.
Brooke Henry says her son's dog is more than just a dog,
Louis is more than a pet he is an emotional support dog for my 14-year-old son who struggles with anxiety as well as other mental health issues.
Henry along with the rest of Louis' family believes that this handsome dog might have been too much to resist to someone, and they might have picked up the dog.
The last time anyone saw him was on Jennings Road in Opelousas. They are asking if you see him to please call 337-692-3392.
Can Your Dog Eat This? 9 Common Foods You Should Know About