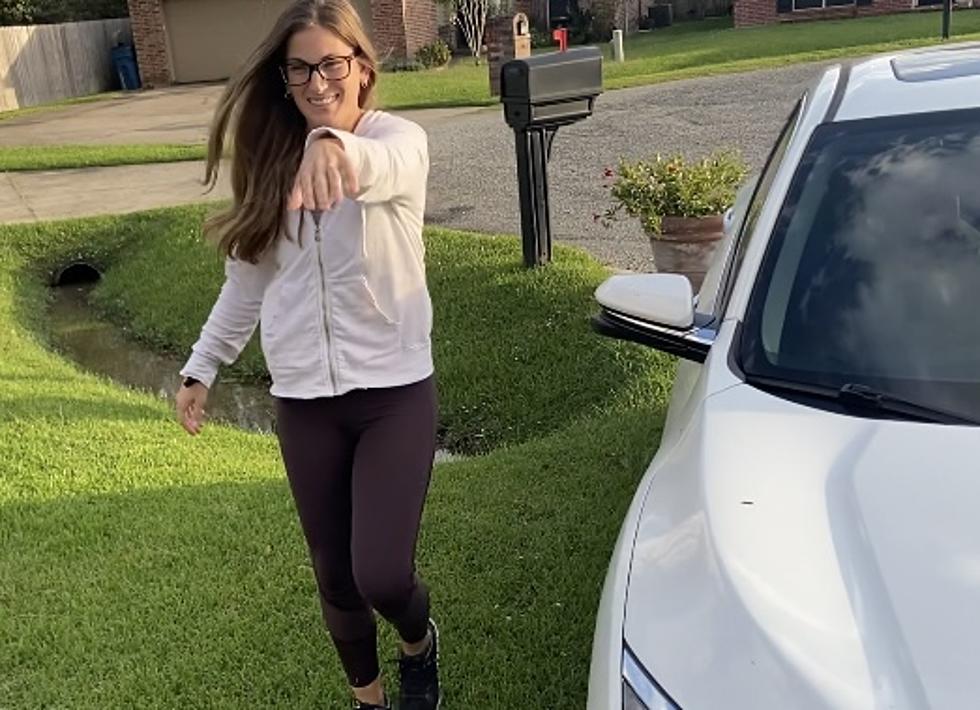 CJ Sees Brittni's Engagement Ring for the First Time
Staff Photo
In a follow-up story to "Brittni's Engaged!" announcing my daughter Brittni's engagement to Connor Landry almost a week ago, Connor and Brittni arrived in Lafayette Thursday. The two drove in from San Antonio, Tx. After having to stop along the way to get a new battery for the car, they finally made it home. I'd seen the engagement ring in photos but now it was time to see it in person!
I heard them pull up in the drive, grabbed my phone and started videoing before they even got out of the car.
The ring was designed by Thomas Mays, Connor's brother-in-law, a jewelry designer at Green Lake Jewelry Works in Seattle, Wa. The ring is 2.2 carats and looks perfect on Britt's hand.
Connor and Brittni are so happy and energized. It's really refreshing to watch. It's history and the life's journey of two beautiful souls in the making, As a proud parent, it's a very exciting time for our family.
We've already talked about everything from makeup to music. No decision on a date or location has been made yet, maybe by the end of their visit.
KEEP READING: What were the most popular baby names from the past 100 years?