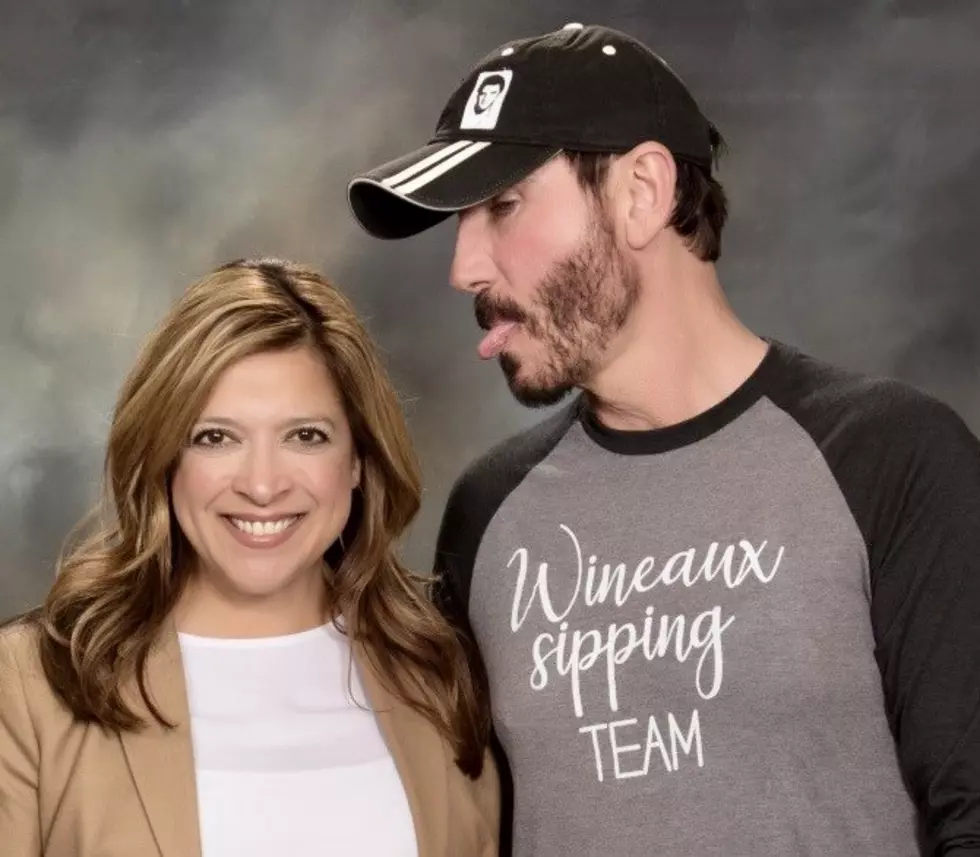 CJ And Jenn's Everything You Need To Know For Friday, February 21, 2020
Staff Photo
Good morning Acadiana. Today will be cold and windy but gorgeous. The hi temperature today will be 50. The Polyester Power Hour (PPH) is an old school retro show on 99.9 KTDY this morning. And today Jenn wanted it to be an 'Anything Goes' PPH. Today is National Caregivers Day, Sticky Bun Day and Grain-Free Day.
To get a newly designed KTDY Mardi Gras shirt, just have the KTDY app on your phone. (Make sure you turn on 'Exclusives' in Alert Settings.)
Enter your number to get our free mobile app
142 years ago - In 1878, in New Haven, Connecticut, the First Telephone Directory was issued. It listed the phone numbers for 11 homes, 38 businesses and the police department. 50 numbers in all.
89 years ago - In 1931, Happy birthday to Alka-Seltzer.
73 years ago - In 1947, Happy birthday to the first self-developing instant camera. Edwin H. Land called it the Polaroid.
72 years ago - In 1948, Happy birthday to NASCAR.
55 years ago - In 1965, Malcolm X was killed.
50 years ago - In 1970, The world saw The Jackson 5 for the first time on 'American Bandstand'.
39 years ago - In 1981, Dolly Parton's 'Nine to Five' hit #1.
32 years ago - In 1988, Jimmy Swaggart confessed he had relations with a streetwalker named Debra Murphree.
Blanket Jackson is 18. Prince Michael Jackson II.  He's the one Michael Jackson dangled off a balcony in 2002.
Sophie Turner is 24. Actress.
Corbin Bleu is 31. Actor.
Ashley Greene is 33. Actress.
Ellen Page is 33. Actress.
Jennifer Love Hewitt is 41. Actress.
Billy Baldwin is 57. Alec, Daniel and Stephen's brother.
Christopher Atkins is 59. 'The Blue Lagoon'.
Jack Coleman is 62. Actor.
Mary Chapin Carpenter is 62. Country singer.
Kelsey Grammer is 65. Actor.
William L. Petersen is 67. Actor
Anthony Daniels is 74.  C-3PO.  He's the ONLY actor to be in all ten 'Star Wars' movies. Eleven if you count 'Solo'.
Tyne Daly is 74. Actress.
David Geffen is 77. DreamWorks.
Alan Rickman (1946 - 2016) Professor Severus Snape in the 'Harry Potter' movies,
Rue McClanahan (1934 - 2010) 'Golden Girls'.
• Tomorrow is National Walking the Dog Day and National Margarita Day.
• Sunday is National Dog Biscuit Day.
• 4 days until Mardi Gras.
• 16 days until Daylight Saving Time.
• 40 days until April Fools' Day.
Sunday: Partly cloudy, 64.
Monday: 60% chance for rain, 70.
Mardi Gras: 20% chance for rain, 65.