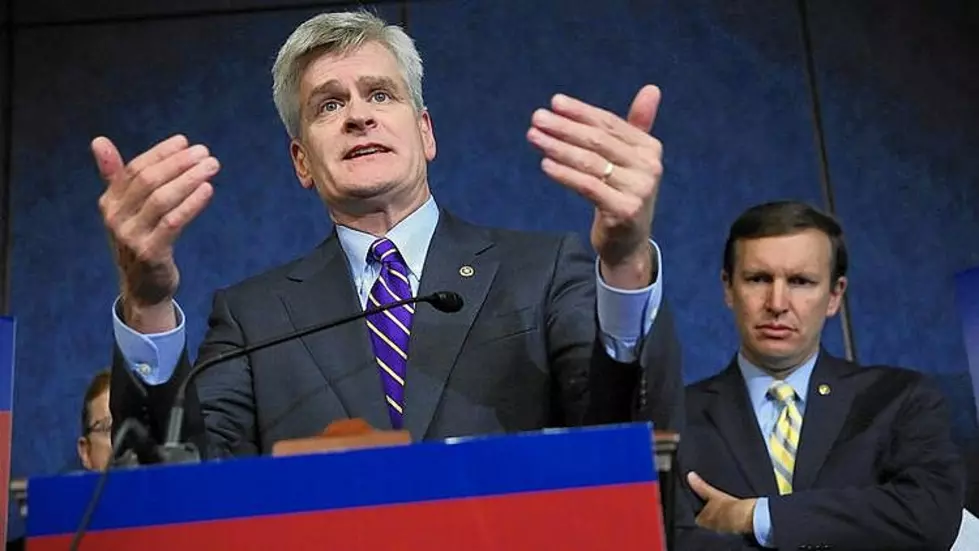 Cassidy Comments on Louisiana Joining Texas' Election Fraud Lawsuit
Photo-by-Alex-Wong-Getty-Images
Louisiana Attorney General Jeff Landry joins 16 other Attorneys General in supporting a lawsuit filed by Texas challenging the legitimacy of mail-in ballots in battleground states.
Senator Bill Cassidy weighed in on the issue Thursday. He has tweeted there's no evidence presented yet that would overturn Biden's win, but said it is important that if there are legitimate claims that they are fully aired out.
"It is hard to prove a negative but if someone has had all of their claims heard in court and if the courts have been able to rule then hopefully at least for some that will settle the issue," said Cassidy.
The lawsuit challenges results in Wisconsin, Georgia, Pennsylvania, and Michigan. Those states were key in President-elect Joe Biden's path to winning over 270 electoral votes.
Cassidy said it is vital that Americans trust the electoral process, and it may be that this issue needs to go before the highest court in the land to do that.
"There has to be a process by which people become reasonably comfortable that outcomes are secure, and if that is a court battle, so be it," said Cassidy.
Cassidy said he hopes this issue can be settled so that the country can come together again.
"Whether or not it is bad for our democracy really depends upon whether people are willing to accept the ruling of a court, one way or another. If they are willing to accept it one way or another then I think our democracy will be served," said Cassidy.
(Story written by Matt Doyle/Louisiana Radio Network)
Ten Locally-Made Gifts that Represent Louisiana and Help Acadiana