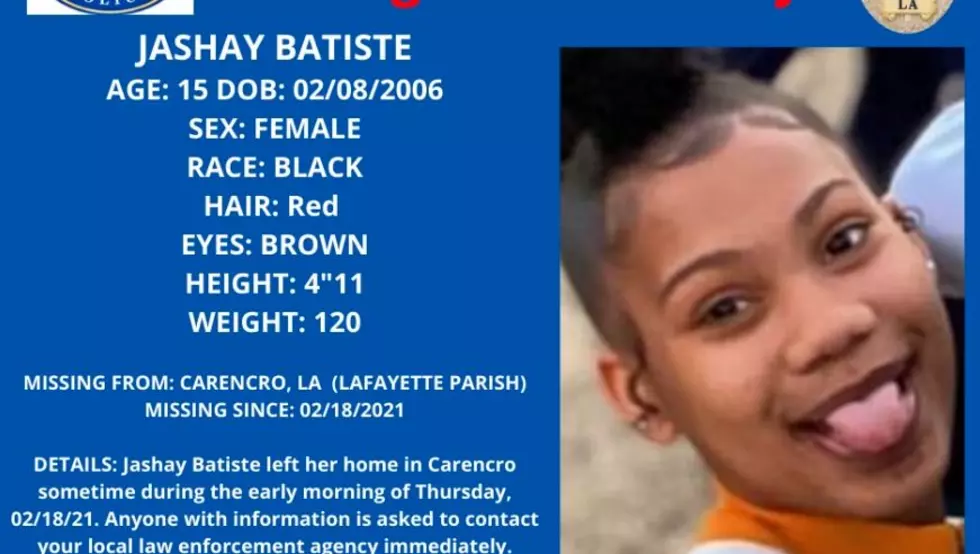 Carencro Police Looking for Missing Teenage Girl
Carencro Police Department
15-year-old Jashay Batiste was last seen leaving her home on Thursday morning and Carencro Police are now asking for your help trying to find her.
Carencro Police say she is described as being 4'11" weighing 120 pounds and has red hair and brown eyes.
If you have any information on her whereabouts, please call the Carencro Police Department at (337) 896-6132.