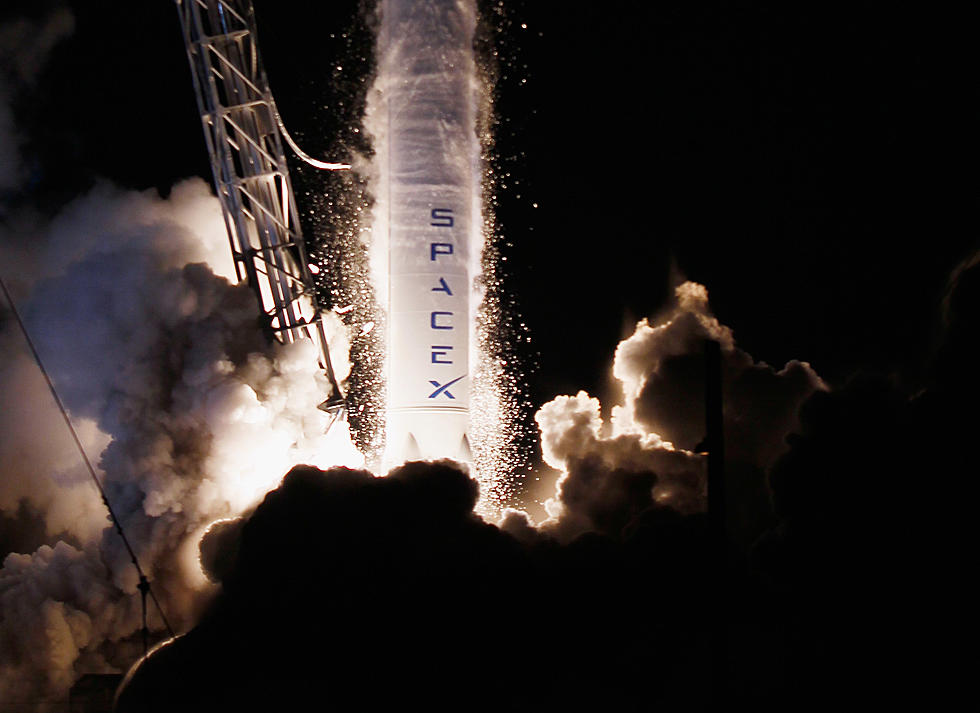 UPDATE: 10 Things to Know About Today's Historic SpaceX Launch
Getty Images
Enter your number to get our free mobile app
Update: The launch was officially canceled for this afternoon due to concerns over the weather. It has been rescheduled for the end of the month.
---
At approximately 3:33 pm this afternoon, a historic launch is set to take place in Florida.  If everything goes according to plan, and the weather cooperates - 2 astronauts from the good, old U.S. of A. will be slipping the surly bonds of our home planet aboard a huge, privately built rocket.
Today's launch will actually be the culmination of SpaceX's Crew Dragon human spacecraft development program.  It also marks the return of American crewed spaceflight launched from America in a vehicle built in America.  It's a pretty awesome day to be a fan of U.S. spaceflight!
In preparation for this incredible moment in American history, I have collected 10 facts to enhance your experience today.  Sure, just watching the hulking Falcon 9 rocket chunk 2 brave men into space at breakneck speeds is spectacle enough - but there's way more!
It's hard to believe that in 2020, a quick hop to the 20-year old International Space Station (ISS) would break this many records - but it totally does!  Check out all of the facts below, then get ready for the fireworks. 
When you are ready, you can click here for the live NASA feed from Space.com.  We have a pretty good chance of favorable conditions today, experts put the likelihood of launch at around 60%.  If the launch gets scrubbed, the mission would likely be delayed until May 30th or 31st.  Fingers crossed, we're planning to go skyward today at approximately 3:33 pm.
10 Things You Need To Know About the U.S.'s Return to Spaceflight