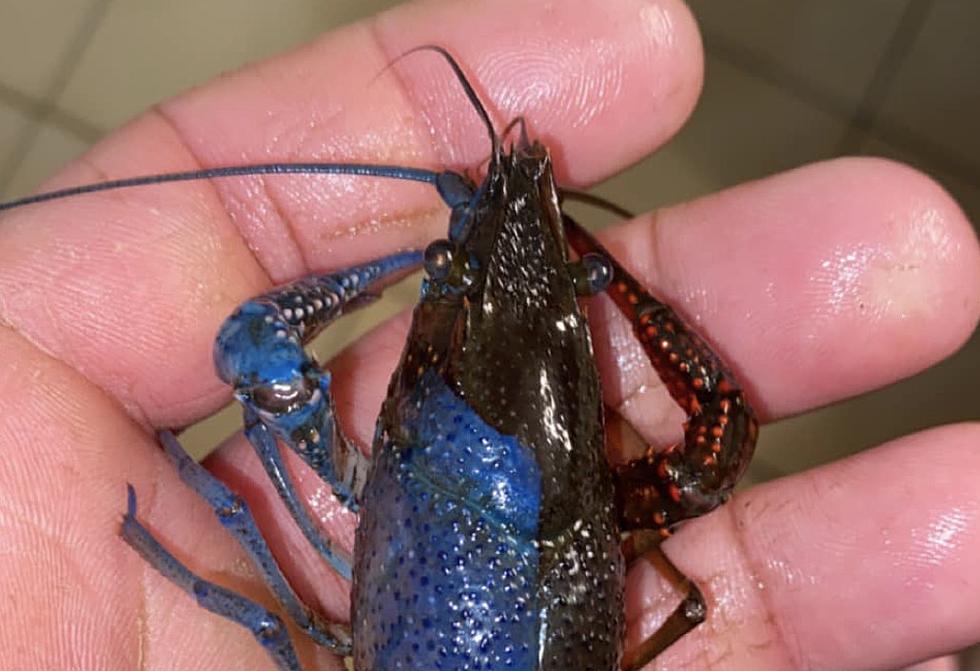 Man Catches Two Tone Colored Crawfish in Atchafalaya Basin [PHOTO]
Taylor Verdin
This is really cool to see.
Taylor Verdin posted this photo of a crawfish in his hand, but it is not your "normal colored" crawfish.
The crawfish, which he caught in the Atchafalaya Basin, is half red and half blue.
In previous posts on social media, we have seen all-blue crawfish, but I don't recall seeing one like this.
The exoskeleton of a crawfish can turn blue when they produce too much Vitamin A, which then impeeds the crawfish from producing the red or yellowish tint on its exterior shell.
In this case, the crawfish may slowly be turning blue or it is in a very odd stage when it comes to the amount of Vitamin A in it.
Here's the viral photo, Verdin posted on social media, of the crawfish, and lets all hope that this one was pardoned and not put into a boiling pot.
10 Steps to Boiling Crawfish Like a Pro