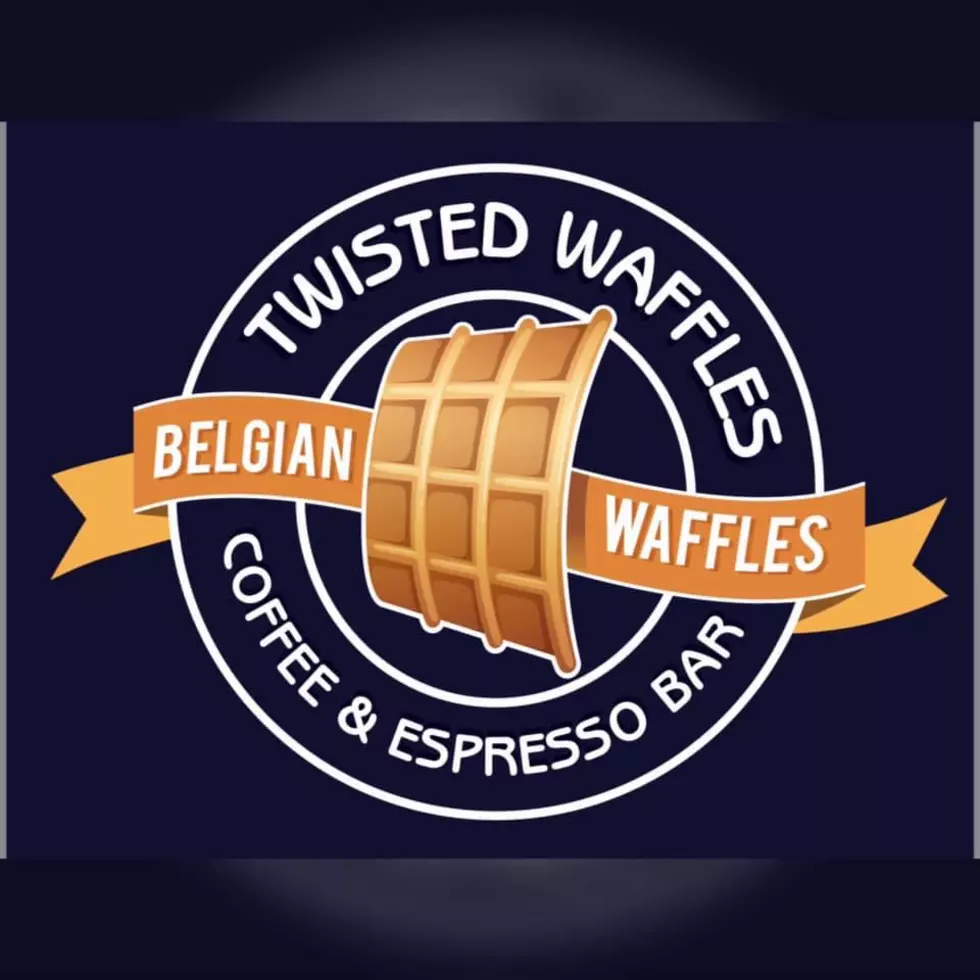 Twisted Waffles Now Open in New Iberia
Twisted Waffles Via Facebook
We sure do get excited about new restaurants in Acadiana, and Twisted Waffles in New Iberia looks like one to definitely get excited about.
Orlando and Jennifer Matthews tells iberia.net that after they opened their cafe' in New Orleans three years ago, they realized "they needed a specialty — a twist, if you will, to set them above all the competition".
As you already know, standing out in New Orleans is not an easy thing to do. However, after some brainstorming and an inspirational trip to Atlanta, they came up the idea of Twisted Waffles.
Twisted Waffles "twist" on chicken and waffles quickly caught on in New Orleans.
In 2018 Orlando and Jennifer Matthews moved to New Iberia and Orlando joined the New Iberia Police Department.
After getting settled into his new city, he realized there wasn't anything in New Iberia like the Matthews' cafe' in New Orleans.
At that point, they knew exactly what their next move had to be.
Orlando Matthews tells iberia.net -
"We're a family owned and operated business, and we cook everything with love. Our kids work with us: our son Jawan cooks at the New Orleans location, and daughter Jashon helps run New Iberia.
People love our chicken. The reason is we marinate it for 24 hours and fry it just right, crispy on the outside, tender and juicy on the inside. It is our goal to put love into it and deliver a good product."
Twisted Waffles is located at 619 South Lewis Street in New Iberia, and their Grand Opening is all set for Sunday, March 14.
According to Twisted Waffles' Facebook event description, the Grand Opening celebration will be filled with "food, fun and music. The event will be set in festival type atmosphere in order to serve a larger number of customers and allow everyone who attends to be able to get our famous Chicken and Waffles, Specialty Waffles and more. Don't miss this opening, it will be a fun time for a family outing."
From twistedwaffles.com -
"Are you searching for a place that offers a new twist on your regular breakfast and lunch meals? We give a new flair to your usual morning and afternoon favorites so that you can look forward to breakfast and lunch even more. At our café, you will discover flavors that you won't find anywhere else."
Twisted Waffle will be serving up one-of-a-kind must-haves like chicken and waffles you can "twist up" with choices like Ranch Kickin' Dippin', Chipotle Chili, Spicy Jalapeno and much more. 
Or, how about a waffle bowl "filled with scrambled eggs, onions, bell peppers, choice of bacon, sausage, ham, or turkey topped with shredded cheese blend" twisted up with choices like shrimp, crab meat, and an avocado spread?
They also offer burgers, crab cakes, salmon cakes, salads and more.
You can see more of what Twisted Waffle has to offer over at their website.
LOOK: Here are copycat recipes from 20 of the most popular fast food restaurants in America