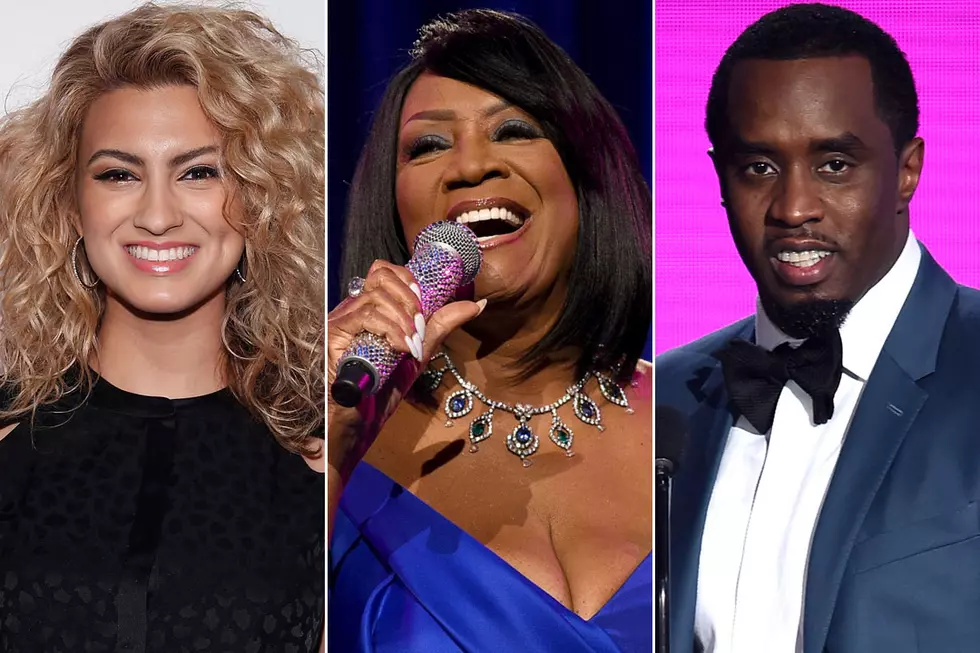 Tori Kelly, Patti LaBelle + Diddy Join 'The Voice' Season 10
Brian Ach / Bryan Bedder / Kevin Winter, Getty Images
UPDATE (2/30): Miley Cyrus has also joined Season 10 of The Voice as the show's key adviser. 
The "Wrecking Ball" singer made the announcement via Twitter, posting a photo of herself licking the famed red judge's button. She wrote, "Lickin @xtina buttonz! @NBCTheVoice #keyadviser #season10."
Miley will advise contestants from all four judges' teams just as Taylor Swift, Rihanna and Chris Martin have done in previous seasons.
The Voice, a singing competition show that's maintained its popularity despite failing to produce a true superstar talent in all its airtime, is already headed into its 10th season. A milestone year deserves big name appearances — and the show will be getting just that with this season's latest musical advisers.
Diddy will be aiding Pharrell Williams mentees, while the legendary Patti LaBelle will help guide those on Christina Aguilera's team, according to a report from US Weekly. Former American Idol contestant Tori Kelly will advise Adam Levine's singers and, as someone who's so far made a name for herself despite losing a singing show competition, she could prove to deliver the most invaluable advice of all.
The upcoming season of The Voice sees a change in the judges panel once again, as Christina Aguilera is set to return to the show after taking a year off. She was replaced by Gwen Stefani last year, who struck up a PDA-heavy romance with fellow The Voice judge Blake Shelton after both of their marriages ended in divorce in 2015.
But for those of you who will miss Stefani and Shelton's nauseating banter, worry not: Stefani will be on-hand to advise Shelton's team in the upcoming season.
Tune in to The Voice when it officially returns to NBC on February 29 at 8PM EST.
The Year of the Break Up: Couples Who Split in 2015