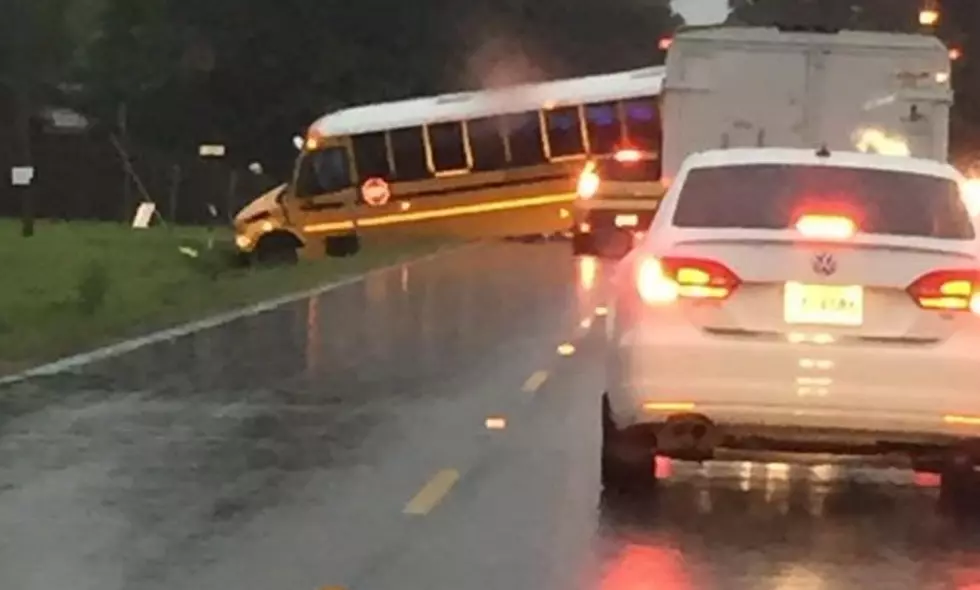 Strong Storms in Louisiana Could Disrupt School Pickup Today
katc.com
A vigorous upper-level storm system is spinning out of West Texas and heading toward Louisiana later today. That system is expected to enhance the formation of strong to severe storms across the area as the day wears on. Naturally, the timing of an inclement weather event is of particular interest to parents who have to pick up kids in the carpool line or wait for kids to get home on the school bus.
The Storm Prediction Center has placed almost the entire state of Louisiana under a slight risk of severe storms and possible tornadoes for today. The bulk of that threat will be felt across the region later this afternoon and into the evening hours. However, model guidance suggests that some big storms could arrive in the area about the time many school systems are dismissing for the day.
That graphic from the GRAF Model presented by KATC Television Chief Meteorologist Rob Perillo, suggests that showers and storms could be a part of your plans as early as mid-afternoon. However, the model guidance does suggest that the arrival of a line of stronger storms won't happen until the early evening hours of Wednesday. Rob Perillo says in his report posted on the KATC website that he expects most of Acadiana's worst weather to happen between 5 and 10 tonight.
The good news is the storm system will be advancing at a rapid rate so the threat of flooding from heavy downpours will be minimalized. But you can't rule out some street flooding in a particularly heavy downpour. Rainfall amounts of half of an inch to an inch and a half will be common across the area.
Forecasters say Louisiana's greatest threats from the storm system will likely be wind damage. Conditions will be quite blustery ahead of the storm system as winds will be gusting from the south up to 30 mph or more. There could be stronger gusts in some of the thunderstorms too.
Once the storm system passes we can expect much calmer and cooler conditions. Thursday should dawn under mostly sunny skies but the afternoon high temperature will be about ten degrees cooler than forecast for today. The high on Thursday is expected to be 68. Friday's high will only be 61. And, the temperatures will be getting even cooler on Saturday when the expected high temperature will only be 54 with a gusty northerly wind.
The weekend should be nice enough for Mardi Gras Parades and the opening weekend of NCAA Softball at the University of Louisiana in Lafayette, McNeese State in Lake Charles, and in Baton Rouge when the  LSU Tigers open their season against New Mexico State.
Seven Crazy Louisiana Town Names Explained