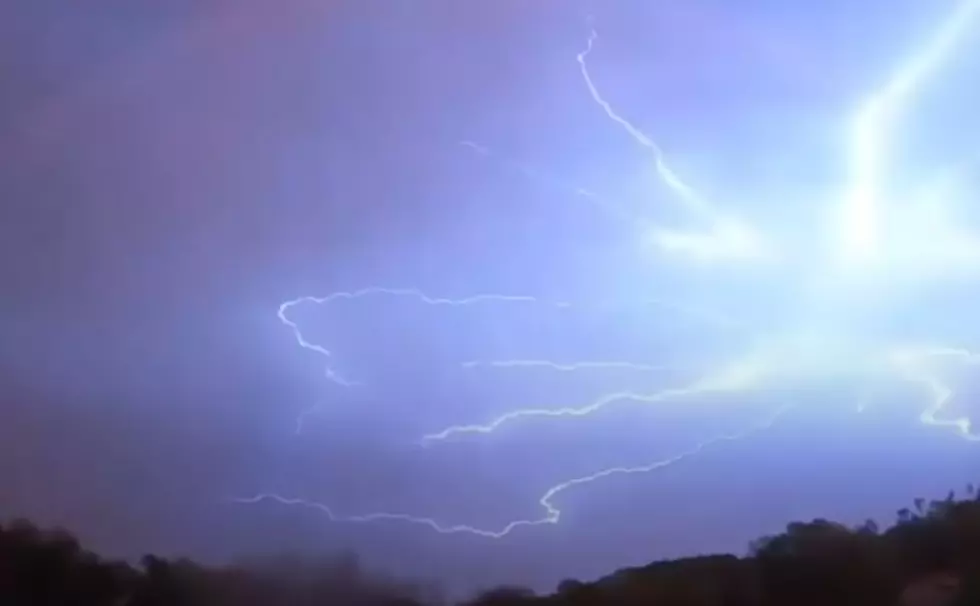 Storms Threaten Start to Weekend – Severe Weather Possible
ABC News via YouTube
In any year where there wasn't a pandemic, almost everyone in South Louisiana would be considering spending at least a little time in Downtown Lafayette this weekend. This would and I guess technically still is Festival International weekend. It's one of our community's most widely known and respected events. Most year's weather is a big concern for festival-goers. This year weather will be a concern too, but not for the same reasons.
While this year's Festival International has gone virtual with musical performances, shopping, and even food sales. There is still a concern about the weather. No, it's not about how the weather will affect attendance, it's more of a general concern about how bad the forecast storms will get in the area on Friday.
In the above graphic from the National Weather Service Office in Lake Charles, you can see what the severe weather threat will be on Friday. The Storm Prediction Center is placing the areas of the state that you see in yellow in the slight risk category for severe storms.
Yes, that does include the cities of Lafayette, Lake Charles, Baton Rouge, Alexandria, and Shreveport. Forecasters with the National Weather Service believe our greatest threat will come between Noon on Friday and Midnight Friday night. Here's how Meteorologist Rob Perillo has the timing of the storm's arrival broken down.
The GRAF Model suggests that our storm threat will be arriving later in the evening as opposed to earlier in the day. So, it is possible your Friday afternoon and early evening plans won't be affected by storms but the later you're out, the more likely it will be that you'll get rained on.
Forecasters list the most likely weather threat in the region will come from gusty winds or small hail. This doesn't look as if it will be a major rain-producing event. Most of the forecast models keep rainfall totals right around an inch. There's a better chance of more rain the further north you live.
Meanwhile, if Festival International isn't your thing virtually or in person, you can be thankful we live in a state where there is always a lot going on.
Ten Things We Look Forward to Once A Year in South Louisiana