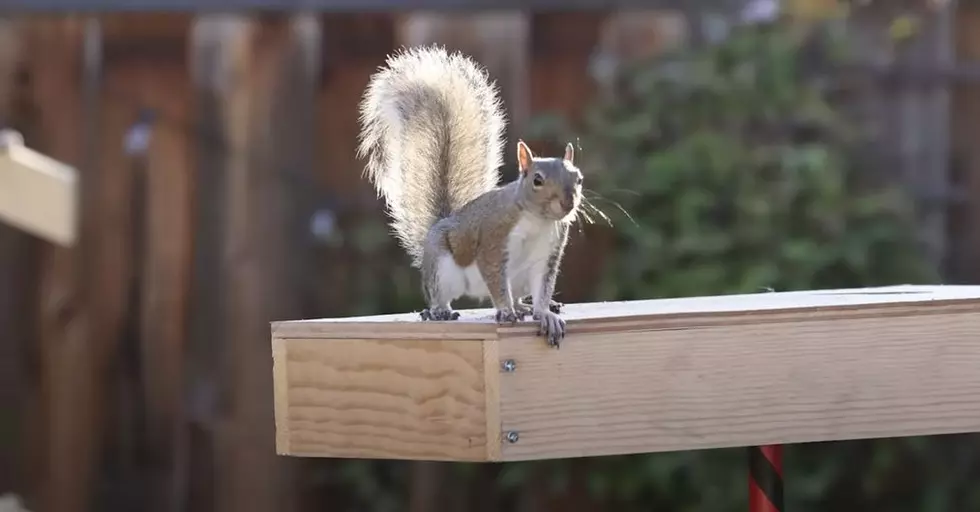 Squirrelympics 3.0 Has Finally Arrived
YouTube/ Mark Rober
Squirrels can be annoying creatures at times.
They tend to make themselves at home in places they shouldn't... like your backyard and mess with all the pretty things you have set up back there.
Well one man, Mark Rober, got tired of fighting with his squirrels and decided to embrace them with an Olympics...A squirrelympics if you will.
Immediately after hearing about this "Squirrelympics", I went down the squirrel hole (yes, it is a real thing. I googled it.)
It seems that this is the third and final year that Mark will do this fun event with the squirrels. During the first two years, Mark created more of an obstacle course than an Olympic setup but nonetheless, both are still very entertaining to watch.
Mark seems to be a pretty interesting guy and very knowledgeable when it comes to creating these extreme games. Personally, I wish I could engineer some of these contraptions but my brain just doesn't work that way.
Whether you are more interested in the engineering skills Mark has or if you are looking for a funny, mindless video that is lighthearted and will make you laugh it is safe to say that there is something here for everyone.
Check out the video below to watch the full Backyard Squirrelympics 3.0:
Your Very Own Private Paradise
10 Excursions Everyone Needs to Take in South Louisiana