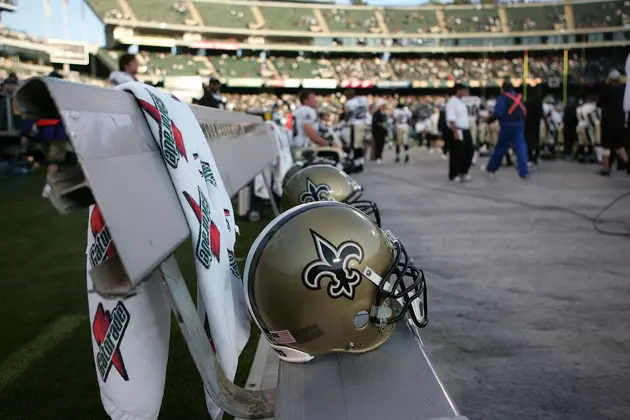 Son Of Former Saints Player Struck & Killed By Limousine
(Photo by Jed Jacobsohn/Getty Images)
The son of a former New Orleans Saints played was killed, after being struck by a limousine in Las Vegas, Nevada.
Jeremy Geathers, who signed with the Saints as an undrafted free agent in 2008, and the son of former Saints defensive lineman James "Jumpy" Geathers, died early Saturday morning, due to injuries from the accident.
Geathers, who was 30 years old, played his college football at UNLV, before later playing in both the Canadian Football League and the Arena Football League.
His father, James Geathers was selected by the Saints with the 42nd-overall pick, in the second round, of the 1984 NFL Draft.
A native of Georgetown, South Carolina, Geathers played six years for the Saints, from 1982-1985, before playing 7 more seasons, with three different organizations.
The 6-foot-7, 290-pound Geathers spent his first four seasons in New Orleans as a reserve.
That's not to say he didn't have success though, compiling 21.5 sacks in his first three seasons, including 9 sacks, a career-high, in 1986, including 72 total tackles.
After a knee injury cost him all but one game in 1987, Geathers returned to the club for the 1988 and 1989 seasons, but didn't have the same success, compiling only 4.5 sacks in those two years, including 56 total tackles, combined.
Geathers left the Saints following the 1989 season, playing three seasons for the Washington Redskins, three more for the Atlanta Falcons, and one for the Denver Broncos, before retiring after the 1996 season.
In a 6-year stint with the Saints, Geathers accumulated 26 sacks and 129 total tackles in 80 games, including 23 starts.