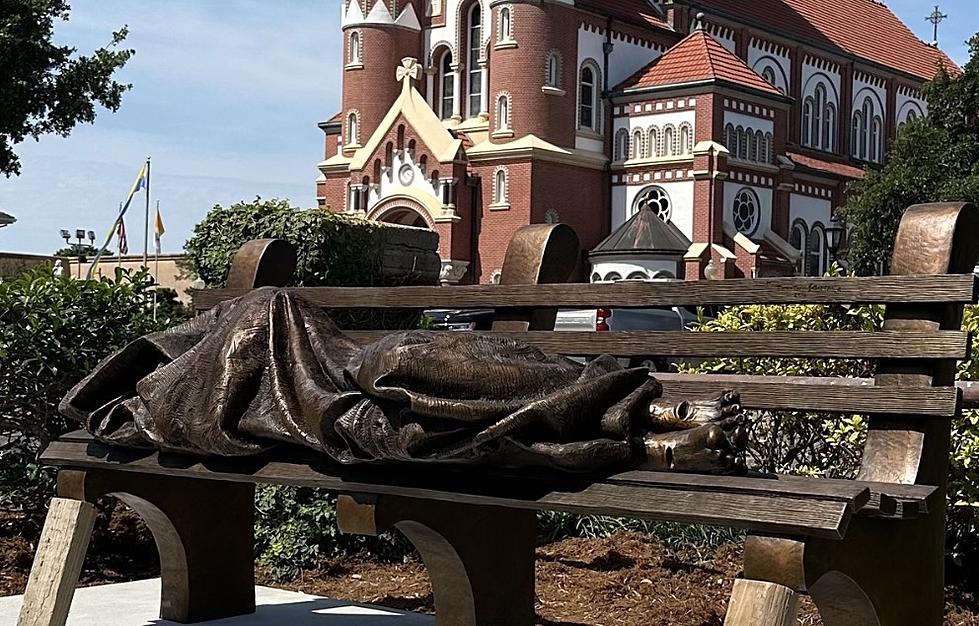 Bronze Sculpture of 'Sleeping Jesus' Now in Front of Cathedral in Downtown Lafayette
Cathedral of St John Facebook
The next time you're in downtown Lafayette you may want to walk in front of the Cathedral of St John The Evangelist.
They announced on Facebook that a bronze sculpture will now be on display in front of the church and it is a depiction of a "Sleeping Jesus."
According to Cathedrall's social media page, the sculpture was "Created by globally recognized artist, Timothy Schmalz, whose artwork has been recognized by Pope Francis and has been displayed in the Vatican."
Catholic Charities of Acadiana is celebrating 50 years of service, and this came in the form of a gift to them.
While you cannot see the face of Jesus on this bench, because it is covered up, you know that it is he because of the wounds on his feet.
As noted in the social media post, "The sculpture suggests that Christ is with the most marginalized in our society."
So, the next time you have a few minutes to walk around this gorgeous spot in downtown Lafayette, I encourage you to do so and take a minute to admire this piece of art on St. John Street.
LOOK: The least obedient dog breeds