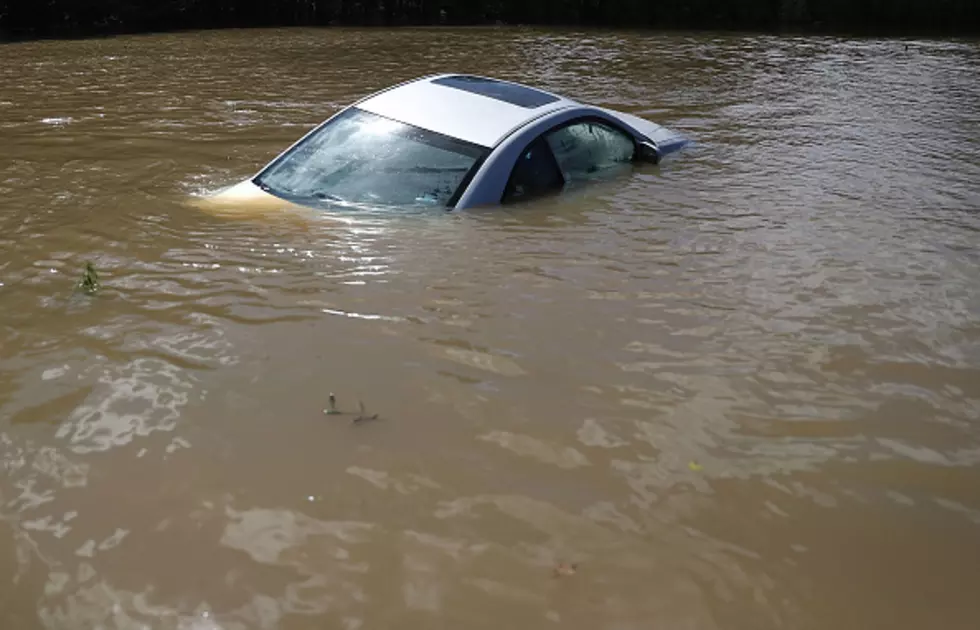 Rainfall Totals From Harvey So Far
Joe Raedle/Getty Images
Tropical Storm Harvey continues to be a major threat to life and property across southwest Louisiana and the Texas coast. When the storm made landfall on Friday the biggest threat was storm surge and 100 mile and hour plus winds. Now the biggest threat from the system is torrential rain.
The Weather Prediction Center at the National Center for Environmental Prediction has released these figures on how Harvey has affected the area. The readings are based on the time frame from 8 PM Thursday, August 24th through 9 PM Sunday, August 27th.
The Lake Charles Municipal Airport reported 5.49 inches of rain over that time period. Fort Polk reported 3.69 inches of rain. As you're probably aware rain was continuing to fall during the overnight hours and is continuing this morning.
Meanwhile just west of the state line in Texas rainfall amounts of two feet were quite common. Houston Intercontinental Airport reported just under two feet of rain with a total for this reporting period of 22.41 inches.
This scan from the Lake Charles National Weather Service radar shows where the heaviest areas of precipitation are at this moment. A Flash Flood Watch has been posted for much of the area for the next several days.
Forecasters believe portions of southwest Louisiana could receive an additional 10 to 20 inches of rain over the next three days. In south central Louisiana rainfall totals will be slightly less but could still be very problematic as the ground is already saturated from previous storms.