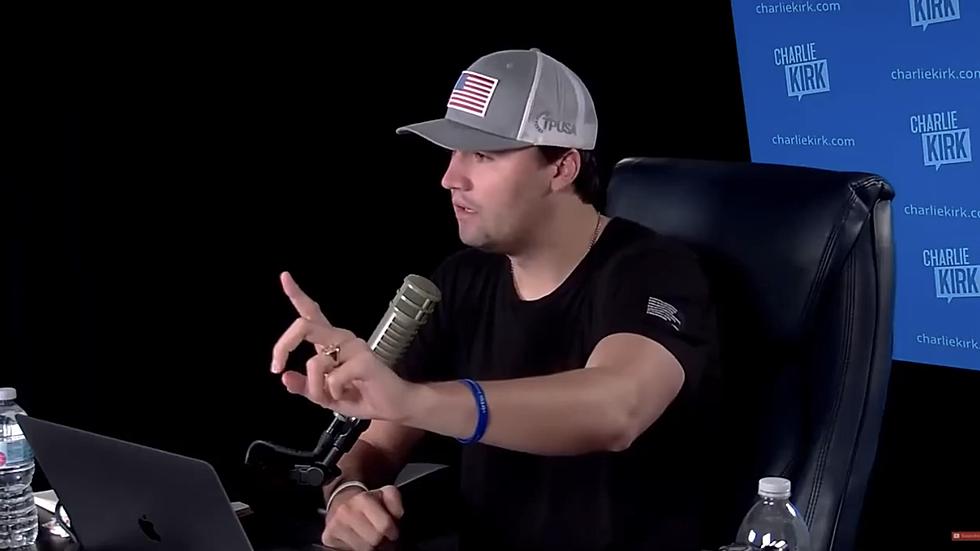 Radio Host Harshly Criticizes Simone Biles – Social Media Reacts To Viral Clip
Twitter via @JasonSCampbell
The internet is reacting to a viral clip of a radio host giving his opinion on Simone Biles and her recent decision to withdraw from Olympic competition due to mental health struggles. In the clip, Charlie Kirk refers to Biles a "selfish sociopath" and a "shame to the country".
In case you need to be caught up on the situation with Simone Biles, she recently pulled out of some events at the Tokyo Olympics. The decorated olympian, who is often renowned as the greatest female gymnast of all time, cited mental health struggles as her reason for stepping out of these competitions.
While many praised Biles for her taking care of her mental health above any competition or medal, she was harshly criticized by one radio host. The clip has gone viral online with many reacting to the statements.
See the full clip posted to Twitter by @JasonSCampbell below.
The host @charliekirk11 posted the clip to his own Twitter, doubling down on his stance.
Social media instantly reacted to the clip with quite a bit of criticism. See some of the Twitter responses below.
While the majority of reactions to Kirk's statement seemed to be pretty negative, he did receive some support online.
This was actually the only message of support for Kirk's statement that I could immediately find, as the vast majority of social media users were irate with his take.
I believe that everyone who has followed Biles' legendary career appreciates everything she has already done while representing the USA. She has accomplished far more than just winning gold medals, as she has been a champion of both women and young athletes that dedicate their lives to their crafts in hopes of someday representing the country at the Olympics.
Representing your country well at the Olympics is important, of course. But after all, it is only one moment of a person's life. With Biles' sport being a particularly dangerous one, competing when not in the right mindset could have been detrimental for her own health.
I hope that Simone Biles can overlook the negative sentiments, such as this one, and focus on all of the support that she has gotten and will continue to get.
LOOK: 20 Fascinating Photos From the First Modern Olympic Games in 1896
To celebrate the history of international sports cooperation,
Stacker
 took a look back at that groundbreaking event in Athens, when the modern Olympics were born in 1896. Keep reading to learn more about the athletes, spectators, and sports at that iconic event.