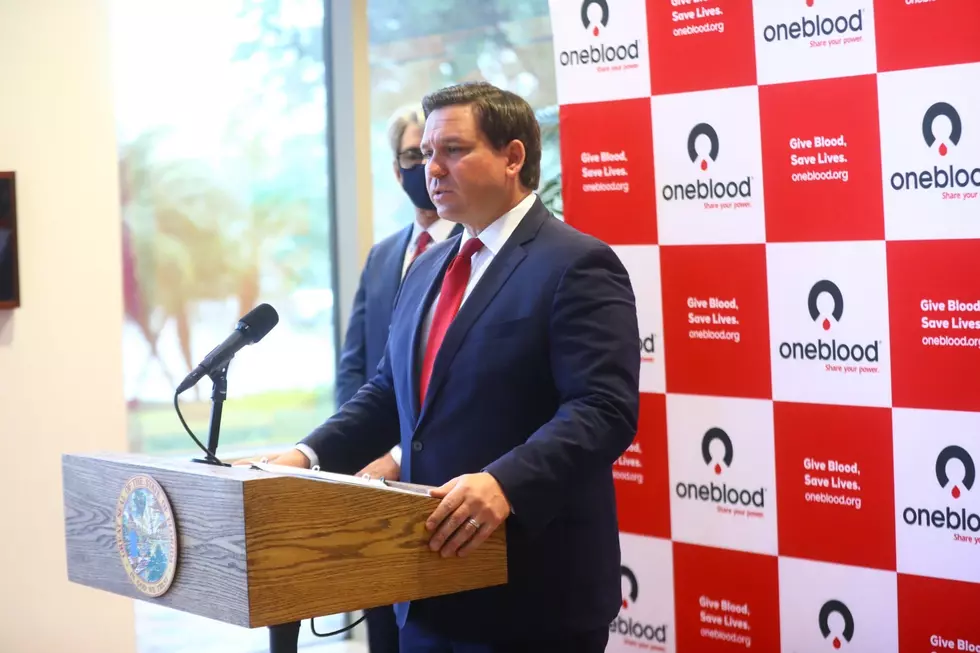 Positive COVID-19 Tests for Some Who Never Even Tested in Florida
Governor Ron DeSantis Facebook
In a news conference Monday, Florida Gov. Ron DeSantis said he is concerned about the accuracy of COVID-19 test results. DeSantis said there have been several cases where people received positive results, but they were never tested. So, if they were never tested, how can they have a positive result?
According to KATC, Florida residents are saying they went to a COVID-19 testing site with the intention to get tested and gave them their contact information when they arrived. But, once they found out they would have to wait over an hour to get tested, they decided not to wait. Many of these people got an email or a phone call a few days later telling them that they tested positive for COVID-19.
At Centurylink, you submit your contact information right before you get tested so if someone left the line, they wouldn't have given their contact information. Representatives at the Centurylink Sports Complex testing site say that false positives aren't possible at their location because of the set-up. But, this is not the case for all testing sites.
Lee Health, which operates other testing sites are by appointment only and they do take contact information before you go in for your appointment. Lee Health says they take several steps to make sure the results get to the right person, and they have not had any problems with results getting mixed-up or reported to the wrong person.
The health system says their sites verify the patient's identity when they arrive. The person who performs the testing has to sign and date each specimen. The hospital has to verify contact information and make sure it matches the information on the swab when they receive it from the lab.
WLBT shares Mindy Clark's story. "I got a call asking for me, and they told me that I had tested positive. I was like, 'Positive for what?" Then, the lady said for COVID, and I said, "That's impossible. I never got tested, Ma'am."
Clark had gone to the drive-thru testing sight at Manatee Rural Health, but before she was able to get swabbed, she left the line because she realized it was for people with symptoms only.
"I told them they needed to take this off my record, and they said I had to prove it to them that I wasn't positive," Clark continued.
She tested negative just two days later, and also tested negative for the antibodies.
It is a mystery. DeSantis says although they don't have answers as to how this is happening, he is determined to find out and he is asking for the public's help by asking anyone to come forward if this happened to them.
8 Things You Touch All Day That Need To Be Sanitized