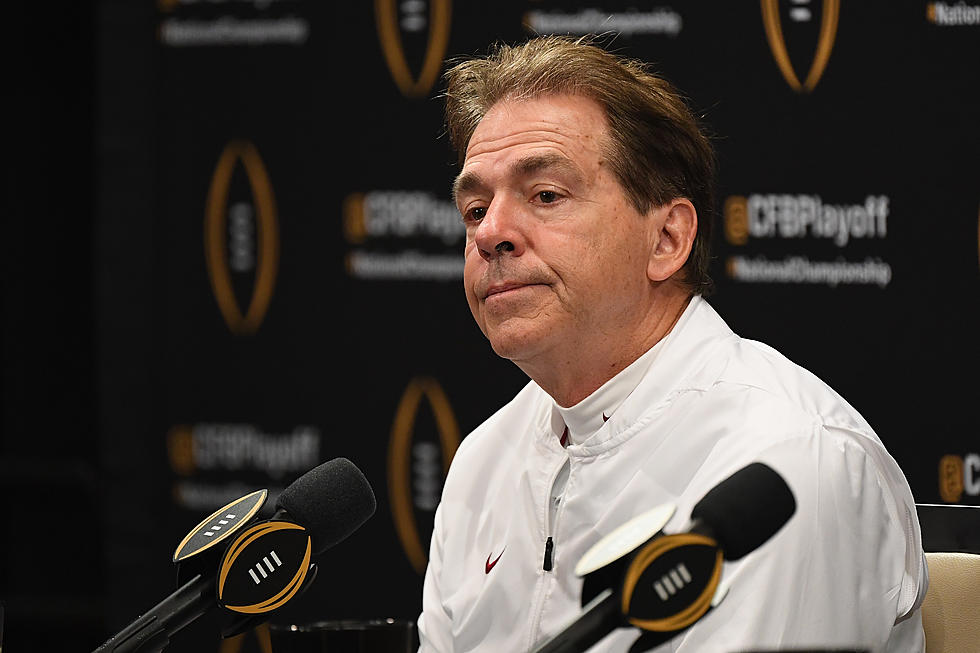 Nick Saban Purchases Home in Florida for $17.5 Million [PHOTOS]
Getty Images
Alabama Head Football Coach Nick Saban may have purchased his future retirement home.
We here in Louisiana love to "hate" Alabama Coach Nick Saban and after seeing photos of the home that he just purchased, we may dislike him even more.
Saban, who was once the head coach of the LSU Tigers, has experienced nothing but success while in Tuscaloosa and it has really "paid off" for him.
Saban, who is likely in his final years of coaching collegiate football, just purchased a home in Jupiter, Florida for $!7.5 Millon.
The 6,200 square-foot house has windows from the floor up to the ceiling, its own private garden, a boat lift, and six bedrooms.
This sure sounds like a perfect place to retire, but Saban insists that he is not done coaching football---yet.
Saban and his wife will be in good company in Jupiter, Florida as many professional golfers have homes in this luxurious neighborhood.
Let's take a look at some of the photos of the home that Saban just purchased.
After looking at these photos, perhaps this explains why Coach Saban was all smiles after a recent press conference. One more thing, Nick Saban is currently the highest-paid coach in college football.
Photos That Prove Nick Saban Is Never Happy