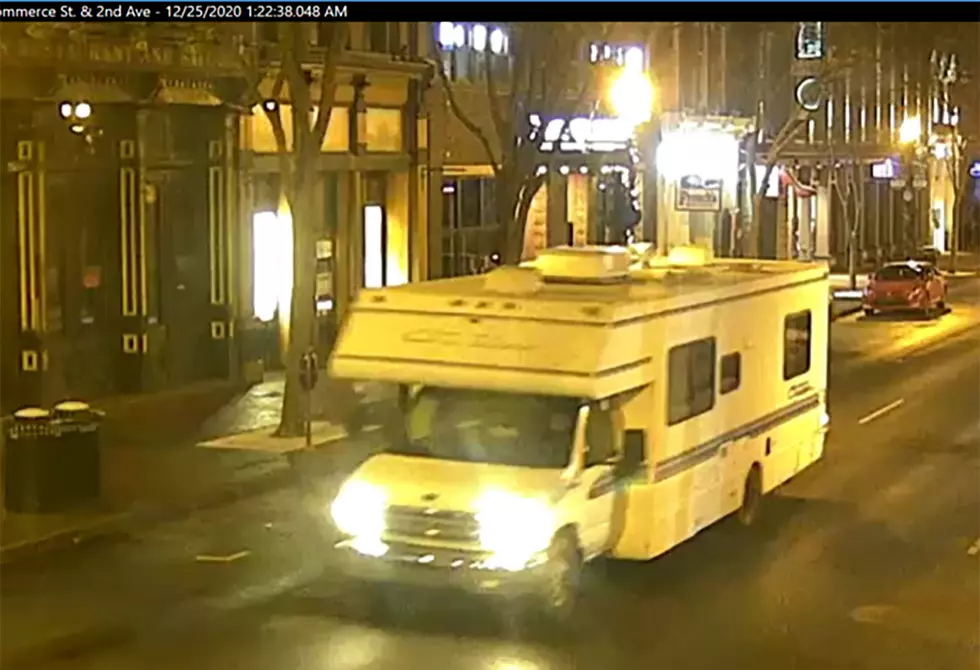 Nashville Bombing Suspect Died in Downtown Blast [Video]
(Photo by Metro Nashville Police Department via Getty Images)
Christmas morning in Downtown Nashville turned into a nightmare when an RV exploded, injuring three people and damaging dozens of buildings in the area. The FBI now reports the suspect died in the explosion.
The suspect named as being responsible for the Nashville bombing is 63-year-old Anthony Quinn Warner. The incident is being called a suicide bombing.
Officials confirmed Sunday evening (12/27/20) during a press conference that, using DNA evidence obtained from the crime scene, they were able to identify the suspect as Anthony Quinn Warner. Officials also confirmed Warner died in the blast.
"During the press conference, officials said they still have not uncovered a motive for the bombing. Separately, a law enforcement official told the AP that federal investigators have started examining Warner's digital footprint and financial history. "
The Nashville bombing took place Christmas morning at 166 Second Avenue North, between Church Street and Commerce Street at 6:30 am. The explosion happened next to an AT&T network hub, causing communication service outages for the remainder of Christmas Day.
Witnesses in Downtown Nashville say they initially heard what sounded like rapid gunfire in the in area of the RV. The sound of gunfire was reportedly followed by a recorded message blaring from the RV of a computerized female voice saying "This area must be evacuated now. If you can hear this message, evacuate now."
Witnesses tell authorities that after the recorded message, they heard the song "Downtown" by Petula Clark being played from the RV and then finally, the computerized voice began a 15-minute countdown that lead up to the explosion.
FBI and ATF agents continue to investigate the Nashville bombing to gather more information as to the motive.
For more information, head over to KATC.com.