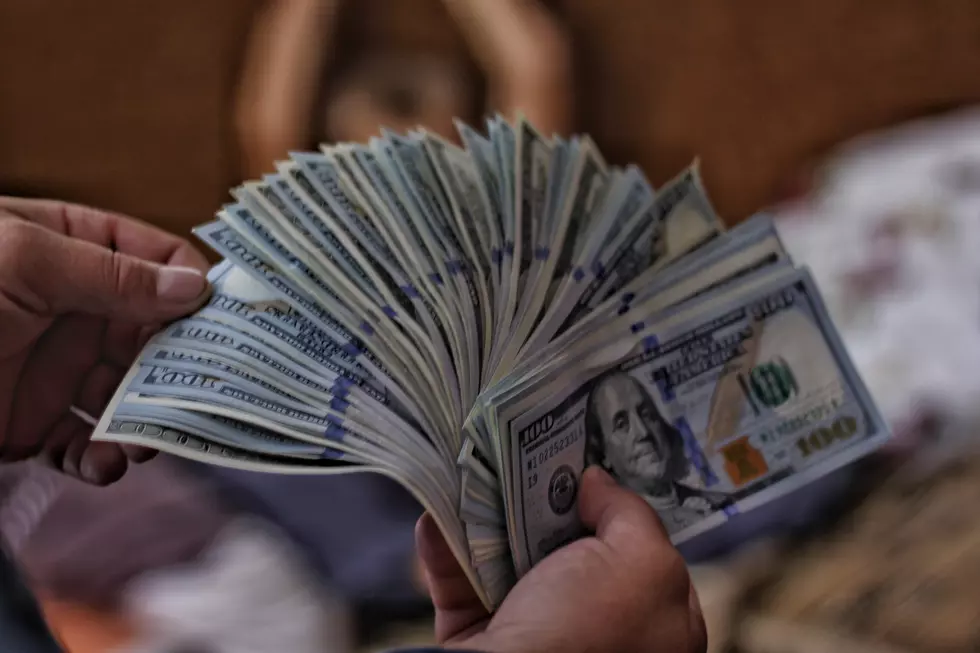 Mega Millions – Frequently Asked Questions Players Want Answered
Viacheslav Bublyk via Unsplash.com
Tonight, July 29, 2022, the Mega Millions multi-state lottery game will hold a drawing. The top prize in tonight's drawing is $1.1 billion dollars, that's at least the best estimate game officials can make at this time. It is entirely possible that someone reading this article will be a billionaire, at least for a few minutes, within the next 24 hours.
Let's examine some of the basics of Mega Millions as you contemplate your quest for overnight wealth and life-changing occurrences, shall we?
Where is Mega Millions Played?
It's probably easier to tell you where they don't have the game. Mega Millions is authorized for play in 45 states and the US Virgin Islands. The states that don't play Mega Millions are Alabama, Alaska, Hawaii, Nevada, and Utah.
How Do You Win the Mega Millions Jackpot?
Players need to match six numbers from two different pools of numbered balls. The "white balls" are numbered one to seventy. The Mega Balls are numbered from one to twenty-five. In order to win the game's jackpot, a player must match five of the "white balls" and the "Mega Ball".
How Much Does a Mega Millions Ticket Cost?
It costs $2 dollars to play Mega Millions. If you opt-in on the Megaplier aspect of the game that ticket will cost you $3 dollars. You must be 21 or older to purchase a Mega Millions ticket.
Are There Other Prizes You Can Win Playing Mega Millions?
The short answer is yes. A player can claim a $2 prize just for matching the Mega Ball number on their ticket. Matching one white ball and the Mega Ball is a $4 win. If you match Three white balls your payout is $10 dollars. If you match three white balls and the Mega Ball that prize jumps to $200. Matching four of the white balls is a $500 prize. Matching four of the white balls and the Mega Balls makes the prize jump to $10,000.
Should you match all five white balls and not the Mega Ball your prize will be one million dollars. Now, if you opt-in for the Megaplier by spending an extra dollar on your ticket each of the prizes we've listed will be multiplied by the Megaplier number which is also drawn at random. Your prize could be multiplied by as much as five times depending on the Megaplier number.
How Much are the Taxes if I Win Mega Millions?
The short answer is a lot. The answer in numbers breaks down like this according to an article from Al.com.  First things first right off the bat if you choose the cash option the tax burden is 24% from Uncle Sam or about $144.6 million.
Now, you will owe more taxes on the federal filing date too, the tax rate for most of us that might win the Mega Millions money would be 37% but since you've already paid 24% when you first won you'd be out an additional $78.3 million.
State taxes could be as much as 10% as well, depending on where you actually purchased your ticket. So after all is said and done, if you chose the cash option you'd have about $341 million and some change left to go do whatever damage you're going to do.
What Are the Odds of Winning a Mega Millions Prize?
The odds for you to get a return on your investment begins at 1 in 24 according to the Mega Millions website. Specifically, your odds of getting your two dollars back are 1 in 37 for just matching the Mega Ball.  The odds of hitting the jackpot are 1 in 302,575,350.
How Do I Get the Money if I win the Mega Millions Jackpot?
You have two choices actually. You can opt for an annuity payout or a cash payout. The annuity begins with an immediate payment once your win has been certified. Then you will be paid with an annual payment for the next 29 years. Each annual payment increases by 5% over the previous payment
A player might also choose the "cash option" as a payout for their Mega Millions jackpot win. That one lump sum payment is equal to all the cash in the current Mega Millions Jackpot pool at the time of the drawing. In the case of tonight, July 29th that cash option is reported to be $648.2 million.
If I Don't Win the Mega Millions Jackpot, How Do I Collect Smaller Prizes?
In Louisiana, all prizes of $600 or less may be claimed at an official lottery retailer. In other words, you can get paid where you bought your ticket. If the prize is over $5,000 for the Mega Millions or Powerball game you will need to present your original ticket at a Louisiana Lottery Office.
In the case of a prize over $510,000, the prize must be claimed at Louisiana Lottery Headquarters in Baton Rouge. For all lottery draw style games, prizes must be claimed within 180 days of the original drawing date.
If I Win Mega Millions Can I Remain Anonymous?
The answer is yes but not by law, at least in Louisiana.  Under the Lottery's statute, all of the prize payment records are open records. So, you might not be announced as a winner but anyone who requests lottery payment records will see your name next to the sum of money that has been won. Chances are some sharp-eyed reporter would be able to put two and two together, if you know what I mean.
So, no you don't have to go public but in the case of a one billion dollar payout, you will be outed eventually. However, there are ways to work the system such as forming a company or a non-profit organization and having your legal counsel or other representative accept the "winnings" on behalf of the private organization whose principles can remain unamed.
Should I Choose Specific Numbers or Should I go with a Quick Pick?
About 70% of all lottery winners say they have won their prize using a Quick Pick or randomly generated ticket. That's because most players use that option. There is not a particular advantage to using one method over the other. The Quick Pick or Easy Pick is just that, faster and easier.
What Should I Buy First when I Win Mega Millions?
We would suggest you pay for a good attorney but as far as purchases go most big money lottery winners opt for new cars, expensive trips, or a new home. In almost all cases of huge lottery jackpot wins the winners have had to relocate or hire extra security because there will be a lot of people approaching you with their hands out if you win.
Good Luck and Play Responsibly, if you Play at All
If you or someone you know or love has an issue with gambling there is help available. Gambling is the fastest-growing addiction in the country and if you have a problem with it, it could be devastating. Call this number 1-800-770-STOP (7867) if you feel your gambling is out of control.
Breathtaking Florida Private Island For Sale