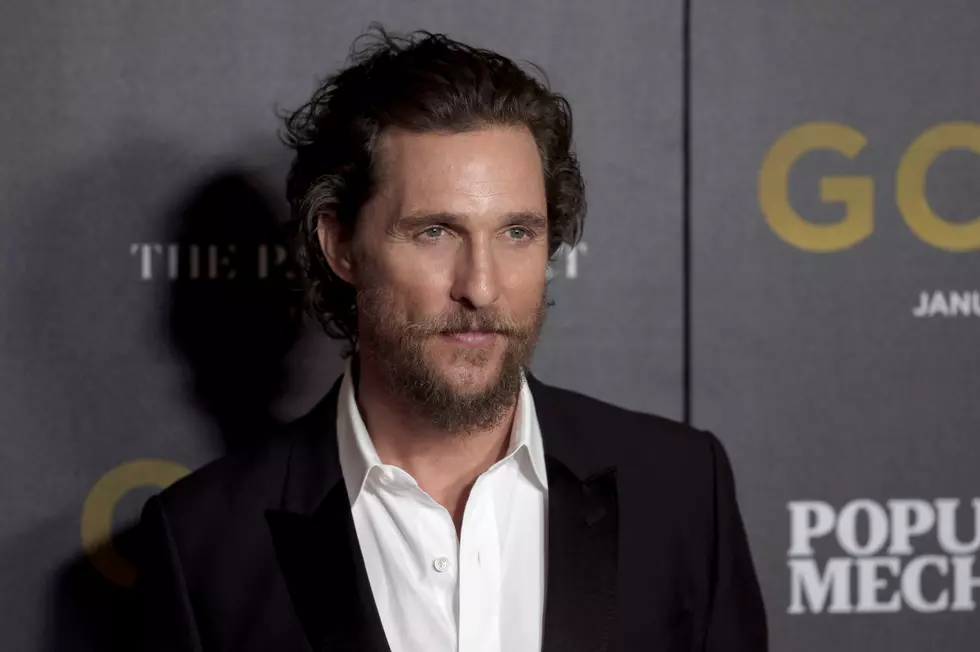 McConaughey Says He's Grown Closer to His Family During Pandemic
Dimitrios Kambouris, Getty Images
Sweet Matthew McConaughey. Love that guy. He has been using the coronavirus pandemic to his advantage. The 'Dazed and Confused' actor is definitely not confused when it comes to being a dad. McConaughey and his family, like many of us, are stuck at home during the global pandemic. He is making it a positive experience by taking the time to enjoy his three children and getting to know them better.
McConaughey has been home with his wife, Camila Alves, their three children Levi, 12, Vida 10, and Livingston 7, and his 88-year-old mom Kay McConaughey.  According to People, the 50-year-old did admit that it's not always easy, but it's been a good thing mentally. He's helped his kids discover new sides of themselves. He said his children have new hobbies including art.
I think my mental health and family life are improving. I spend more time in the kitchen with my family preparing meals, eating meals, cooking with my kids. That's been one big advantage, the forced family time. I've gotten to know my kids better.    – Matthew McConaughey
McConaughey also reminds us that it's ok to get frustrated. When he spoke to reporters on August 15 about Lincoln's new partnership with the Calm app, he said he is giving everyone in his home "a little forgiveness" on their toughest days. He said during the pandemic you're all around each other, you're tired, people have moods, the kids have cabin fever, and people snap a little bit. He continues to say, "This has gone on for a while and will go on a while more, so I give everybody a little cushion."
It doesn't seem to matter unless you create some structure. I make sure I break a sweat once a day. I take a drive to nowhere once a day, go have my relationship with music. I'm trying to see this time we're in as bonus time, immediate family and introspection time.  -Matthew McConaughey
Alright, Alright, Alright. Thanks for making something so chaotic so positive, Matthew.
8 Tips for Working from Home & Focusing on Marriage During Crisis