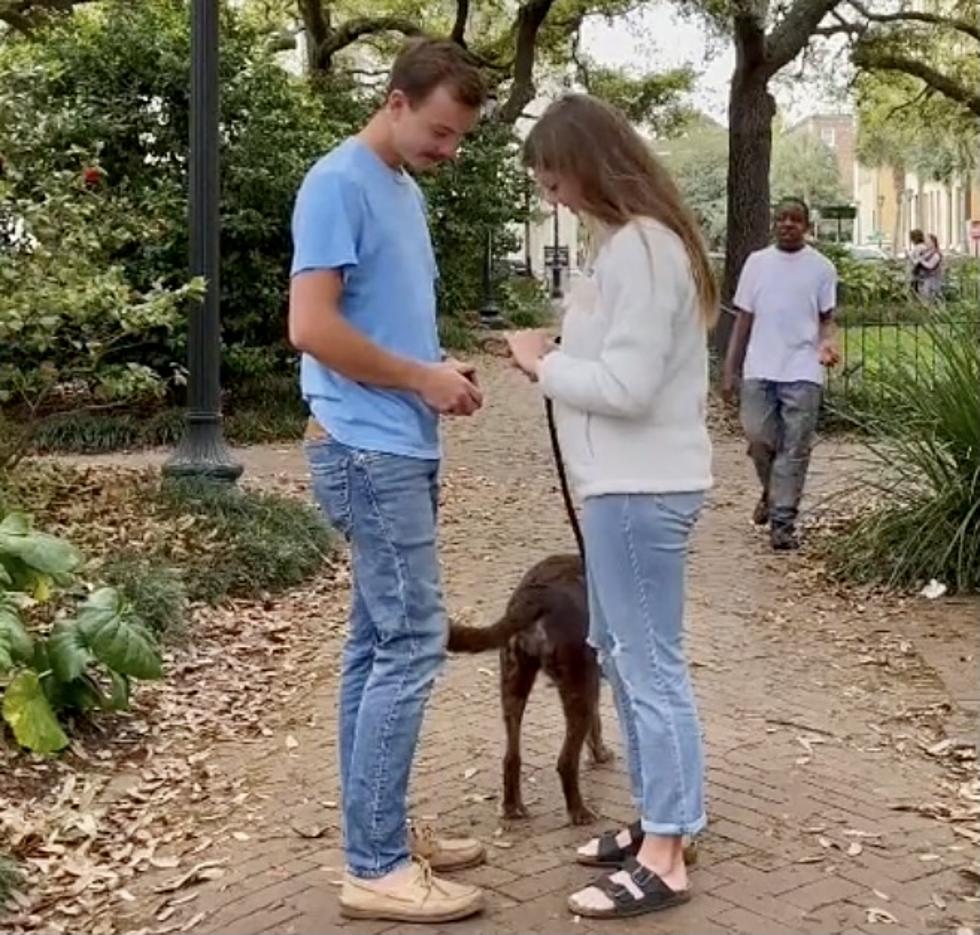 Marriage Proposal Video Catches Man on Phone Admitting to a Crime
@kpohlman2, screenshot
A couple from Savannah, Georgia was having a very big moment, a marriage proposal. The guy was asking his girlfriend to be his wife. It was the most wonderful moment in their lives until a man on the phone, wearing jeans and a white t-shirt walks by.
The video of the marriage proposal was uploaded to TikTok a few days ago by Kpohlman2 and has already been viewed by over 9 million people in just two days.
The shocking video shows a man walking by the couple just as the proposal was ending. He was on the phone. The guy on the phone is clearly heard confessing to hitting someone with his car.
I got sh*t face drunk. And I was drivin'. And I hit a woman. Or somebody dressed like a woman I'm not sure, I didn't stop.-Stranger in Marriage Proposal TikTok Video
The couple appears to be in disbelief...then the video stops.
MORE: Some of the Memes & Tweets That Have Made Us Laugh (and Maybe Think)