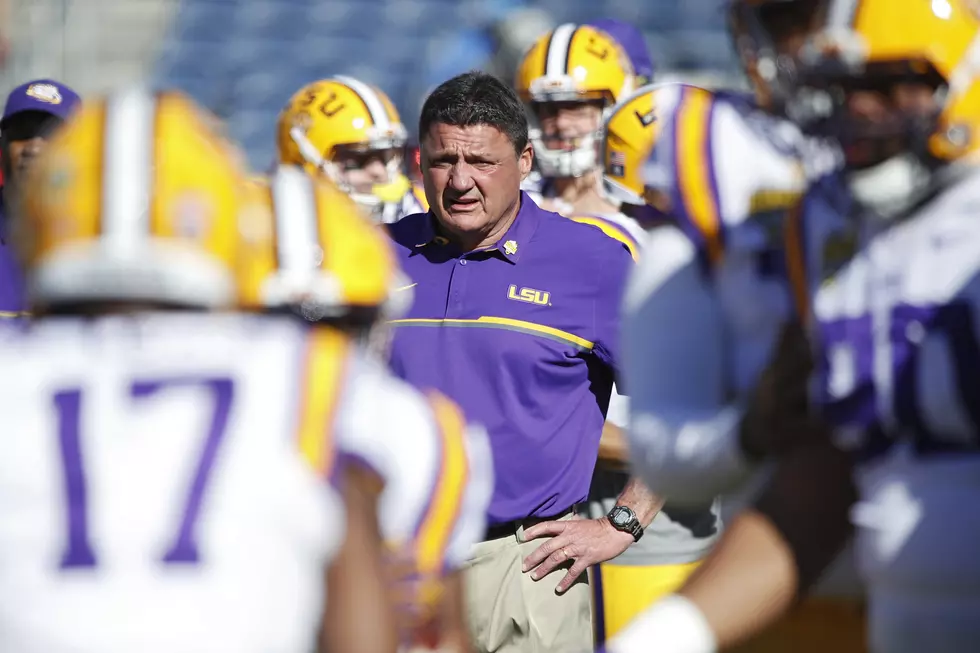 LSU and Florida Fans Cautioned About Counterfeit Tickets
Joe Robbins, Getty Images
An October Saturday night in Tiger Stadium is always special when the LSU Tigers are playing football. That atmosphere will be kicked up more than a notch this Saturday when the Florida Gators come calling.
LSU and Florida already have a long and storied rivalry but when you consider that both programs are coming into the game undefeated and nationally ranked, let's just say it's a good thing there is no roof on Tiger Stadium because it might get blown clean off.
LSU announced yesterday that the Saturday night game is officially a sellout. So that means tickets for the games are increasing in value as kickoff approaches. A quick check of one secondary ticket resale site found that some seats for the game are already going for more than $350 apiece.
Naturally, when ticket prices and ticket demands push prices into the hundreds of dollars you can count on the bad guys showing up and ruing the fun for everyone. Officials with LSU are reminding fans who are still searching for tickets to purchase to be cognizant of the threat of counterfeit tickets.
The best way to ensure that your ticket for the game or any other high demand ticketed event is to go through an authorized ticket reseller. In the case of LSU, there is an official agreement between the school and StubHub. Of course, fans who personally know the individual that is selling tickets can feel pretty good about their purchase too.
The bottom line is caveat emptor which loosely translated means "let the buyer beware". In other words, make sure you know exactly what you're about to buy before you hand over your cash or send an electronic payment. Because once the bad guys get your money it's going to be like Justin Jefferson on a deep post route, long gone before you even realize what just happened.