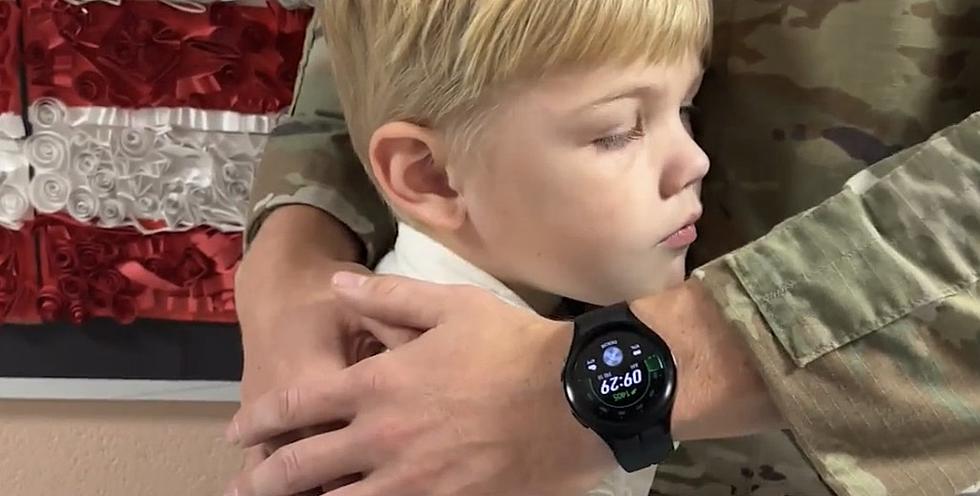 Louisiana Soldier and Son Reunion Will Make You Smile and Probably Cry
KLFY Photo
One little boy in Louisiana got the surprise of his life the other day. Serving your country means there are long stretches of time when you can't be with the ones you love.
This is something that people in Louisiana understood very completely as so many of the men and women in our state currently service or have served our country.
Louisiana has close to 16,000 active-duty service members. Imagine if your dad was away serving his country and you haven't seen him in person in months.
That is exactly the scene that unfolded at a school in Maurice last week.
As part of their Veterans Day activities, there was food, an assembly, and even a parade, but by far one of the sweetest moments came when U.S. Army SSG Daniel Kincaid walked through the doors to surprise his little boy Barrett, who is seven years old.
Grab your Kleenex because it's a beautiful moment. As all the students and veterans were gathered at Cecil Picard Elementary in Maurice, in walks Kincaid and his little boy, Barrett can be soon running into his daddy's arms. Kincaid said
Today was incredibly important because I hadn't seen him for a while. It's been 11 months, and just being able to hold him made all the difference. You try to occupy your time and try to stay busy, but when it comes down to it, the moments you're alone, you wish for moments like this.
You can see the video from KLFY by clicking here.
LOOK: Baby names that are illegal around the world
Stacker
scoured hundreds of baby name databases and news releases to curate a list of baby names that are illegal somewhere in the world, along with explanations for why they're banned.
Gallery Credit: Annalise Mantz