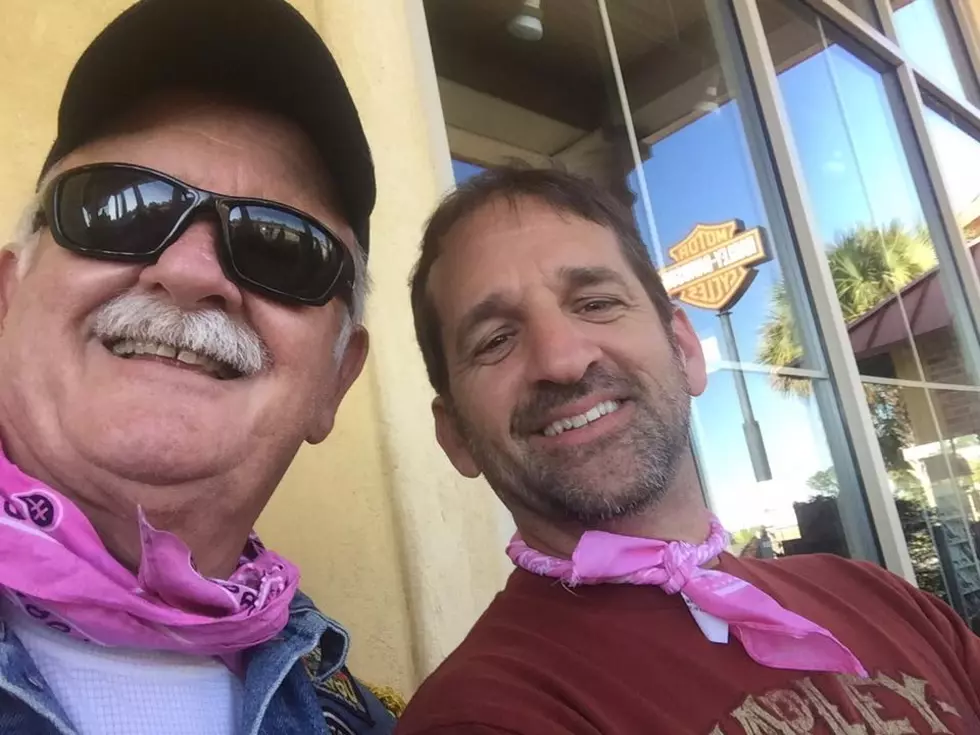 Ladies Of Harley Hold Annual Ride
Larry Langlinais and JayCee (Photo by Larry Langlinais)
The Cajun Ladies of Harley held their annual ride in honor of May being National Women Riders Month.
Yvonne Menard, the organizer of the ride, said that this has been the largest turnout yet. "We extended an invitation to other chapters in the state, and several showed up in force, including chapters from Houma, Bossier City, Alexandria, Baton Rouge and Hammond. It's great to see so much support".
The ride started at Cajun Harley-Davidson in Scott and traveled through Cankton, Sunset, Grand Couteau, Cecilia, Breaux Bridge, Butte La Rose, Parks and, finally, Henderson.
Residents stood outside of their homes and camps along the route to see the dozens of motorcycles go by.
Since the event was held to honor women who ride, bikes piloted by women were allowed to lead. Everyone was encouraged to wear pink.