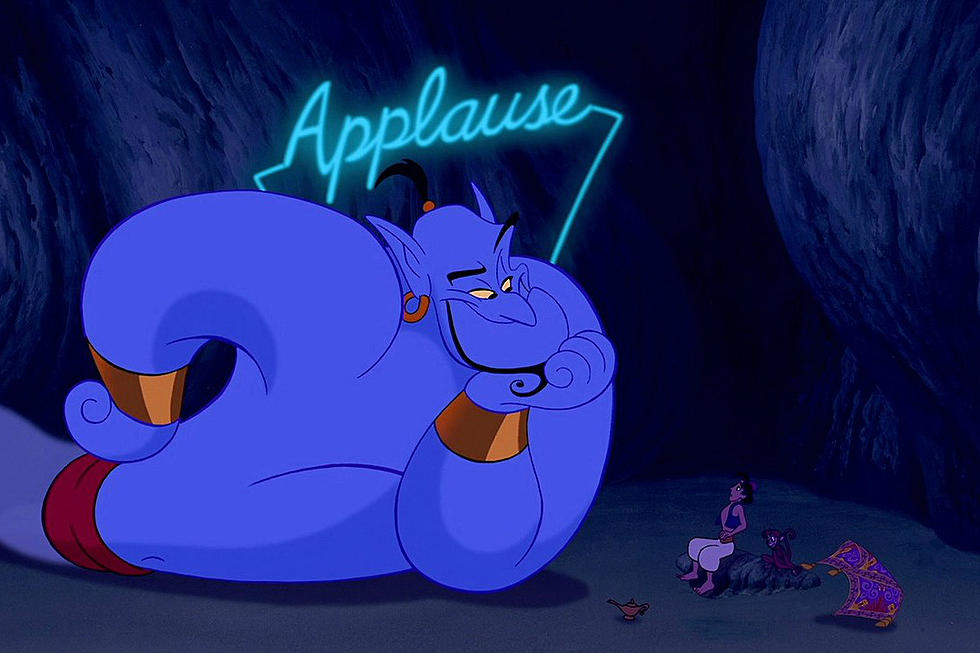 'La La Land' Songwriting Team Will Contribute Two Songs to 'Aladdin'
Disney
Benj Pasek and Justin Paul have had impressive success migrating their talents from stage to screen: La La Land, whose music was written by the duo, was nominated for Best Picture last year, and The Greatest Showman, which they also wrote songs for, became increasingly, inexplicably popular following its original release, with live sing-alongs screened for audiences who just couldn't get enough. The songwriting team's chops will be heard twice more in two original songs they're writing for Disney's live-action Aladdin movie.
While on the red carpet at Sunday night's Oscars ceremony, Pasek and Paul revealed that they'd be contributing some new material to the Disney movie.
I love the thought of a bunch of musicians refusing to get any work done until they've made Alan Menken tell them every behind-the-scenes stories from previous Disney movies he worked on. Pasek and Paul were writers for Broadway before they made the shift to the silver screen, earning accolades for their work on the musical Dear Evan Hansen. They also wrote a song for The Flash's musical episode, "Runnin' Home to You."
Aladdin is already pretty much a perfect movie with a perfect bunch of songs, but this happens a lot on live-action adaptations of classics. Part of it is hunting that Best Original Song Oscar nomination (the old songs won't qualify), and part of it is simply adding time to make the movie closer to 2 hours long, instead of the 90-minute animated version length.
Aladdin opens in theaters May 24, 2019.