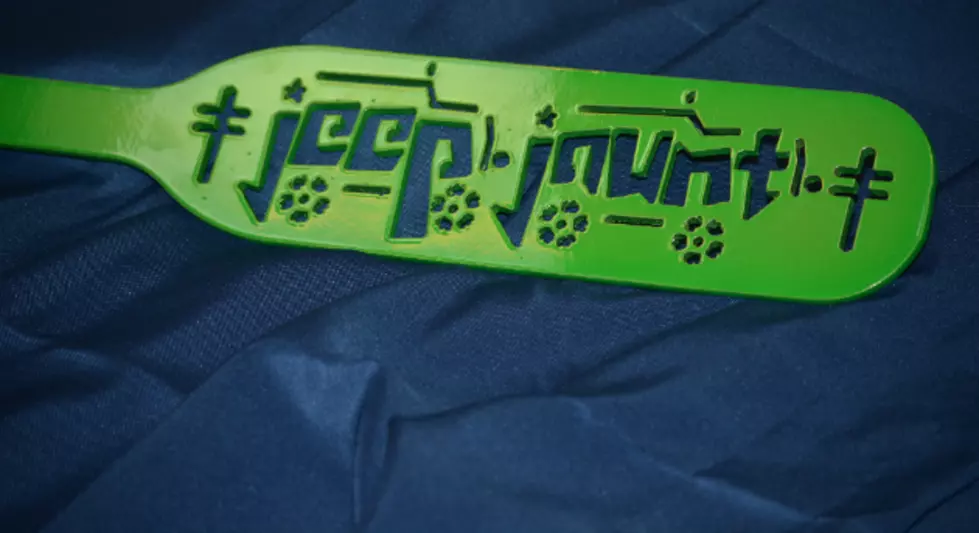 'jeep jaunt' Paddle Auction On eBay Ends At 8pm
Photo by: Sam Stokes/Townsquare Media Lafayette
The final 10th Anniversary commemorative 'jeep jaunt' paddle is being auctioned on eBay with all proceeds going to the American Lung Association in Louisiana; auction ends tonight.
The attendance at the 10th Annual 'jeep jaunt' was hindered this year by rain, but that didn't stop the giving spirit of those who did brave the weather.  Over $35,000 was raised this year for the American Lung Association through registrations, t-shirt sales, auction and donations.
The auction this year was cut short by the Jeep raffle, so we didn't get the chance to sell everything that was up for auction, including this 'jeep jaunt' commemorative paddle.
The red paddle sold earlier this week for over $300; how much will this one go for?  I can't wait to find out!