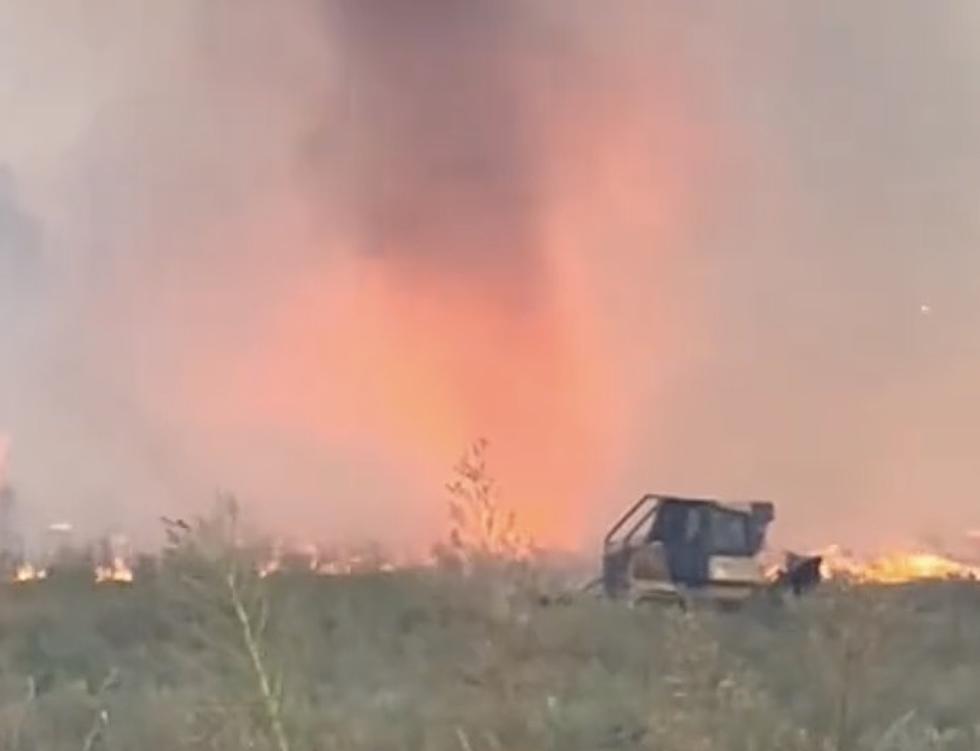 Video Shot of What Appears to Be A 'Fire Tornado' in Louisiana Wildfire
@larrycreramer79
Fire crews across the state have been battling wildfires and the images are shocking.
Much of Louisiana is under drought-like conditions, and that is why the Fire Marshal's Office has issued a Burn Ban for the entire state of Louisiana.
One of the major wildfires in the state of Louisiana is down in Sabine Parish.
Like other crews across the state, those fighting the fires in Sabine Parish are not only battling the dry conditions, but they are also battling the wind.
So many of these wildfires in Louisiana have spread quickly because of both variables, thus fighting these fires has been a major challenge for firegifghters.
Check out this video from Sabine Parish while the Forestry Department was attempting to contain a blaze.
A small funnel-like cloud appears and suddenly you see what appears to be a 'Fire Tornado."
This gives us a good indication of what those fighting the fires are dealing with as they battle these wildfires.
Here's some of the damage done by this fire, which has now been contained in Sabine Parish.
The photos below were shared on social media by the Sabine Parish Sheriff's Office.
10 Old Fisher Price Toys That Are a Blast From The Past