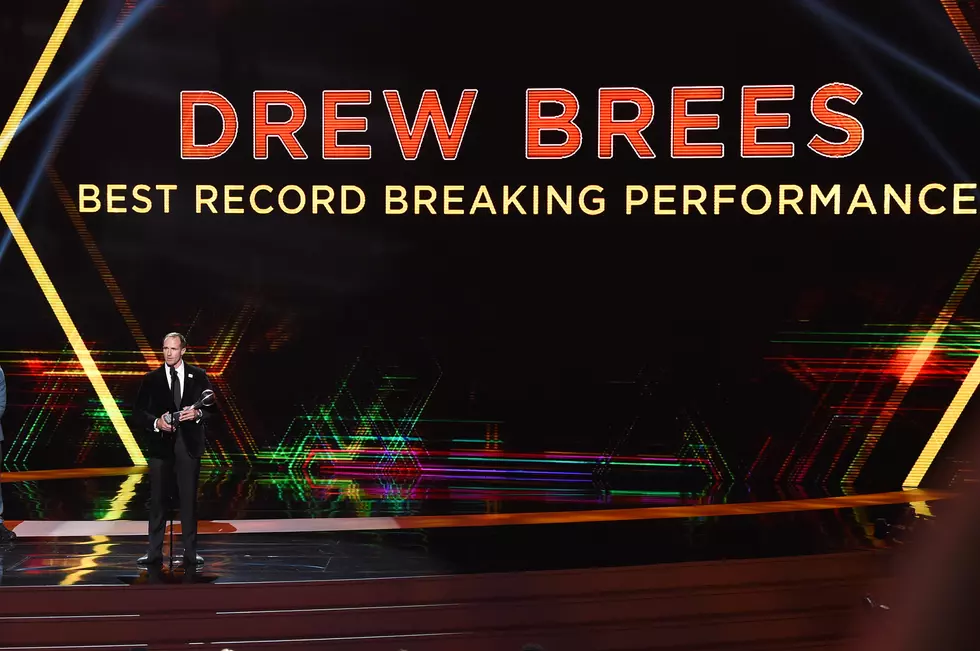 Drew Brees Wins ESPY for 'Best Record-Breaking Performance'
Kevin Winter, Getty Images
The 2019 ESPY Awards were held last night at the Microsoft Theater at L.A. LIVE in Los Angeles and one of our favorite athletes took home some hardware.
This also marks the fifth career ESPY for Brees. He won three in 2010 (the year after the Super Bowl win) and another Record-Breaking Performance award in 2012 after breaking Dan Marino's single-season passing record.
This was one of two nominations for Brees on the night. He was also a nominee for Male Athlete of the Year.
"Thank you to the Who Dat Nation, the absolute greatest fans in the universe. Thank you to all my teammates," Brees said. "Those that were apart of this past season which was a special year, but really for the last 18 years. It's been an unbelievable journey and I want you all to know how much apart of this each and every one of you are, including the coaches and mentors who have been with me every step of the way. Thank you."
Brees attended the ESPYs with his wife Brittany and their three boys Baylen, Bowen and Callen.