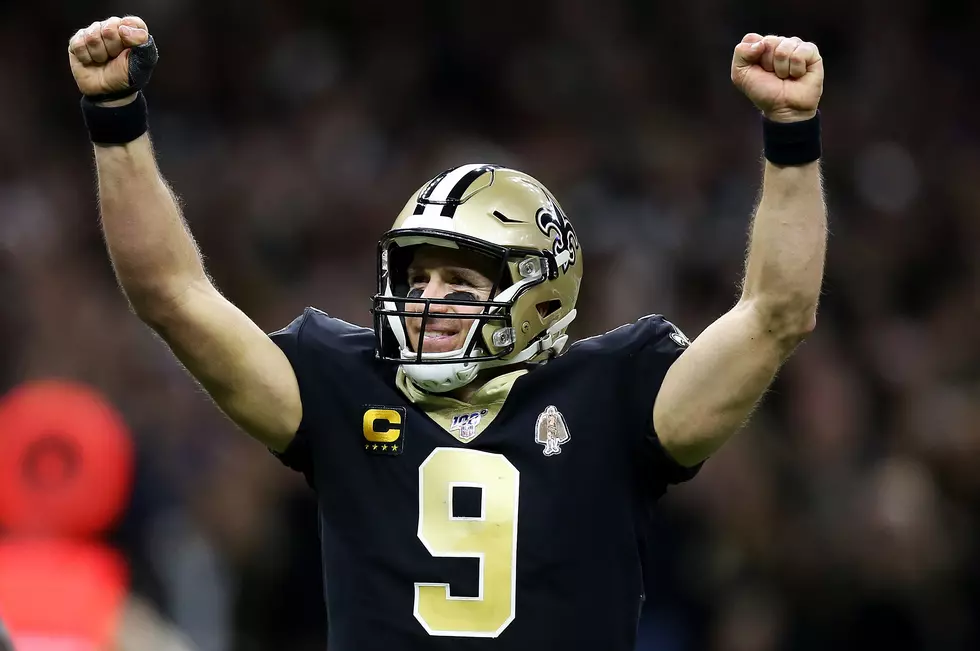 Drew Brees 1 of 22 Finalists At QB For NFL's All-Time Team
Photo by Jonathan Bachman/Getty Images
New Orleans Saints superstar quarterback Drew Brees has been named 1 of 22 finalists on the NFL 100 All-Time Team.
The league is celebrating its 100th anniversary this year, and one of the ways to commemorate the occasion is releasing the top 100 players in NFL history on the All-Time Team.
This Friday at 7 on the NFL Network, the 22 finalists will be cut down to 10 QBs who have a spot on the team.
Of the 22 finalists, Brees is one of three active players, joined by Green Bay Packers quarterback Aaron Rodgers and New England Patriots quarterback Tom Brady.
Brees deserves a high spot on the All-Time Team, as he's the all-time leader in passing yards, passing touchdowns, career pass completions, career completion percentage and so many more.
The NFL All-Time Team is voted on by a 26-person committee of NFL alumni (players, coaches, front office executives) along with members of the media.
Brady and former San Francisco 49ers quarterback Joe Montana already have a spot on the NFL 100 All-Time Team, leaving room for 8 more quarterbacks of the other 20 finalists.
The list includes Brees, Troy Aikman, Sammy Baugh, Terry Bradshaw, John Elway, Brett Favre, Dan Fouts, Otto Graham, Bobby Layne, Sid Luckman, Peyton Manning, Dan Marino, Joe Namath, Bart Starr, Roger Staubach, Fran Tarkenton, Johnny Unitas, Norm Van Brocklin and Steve Young.