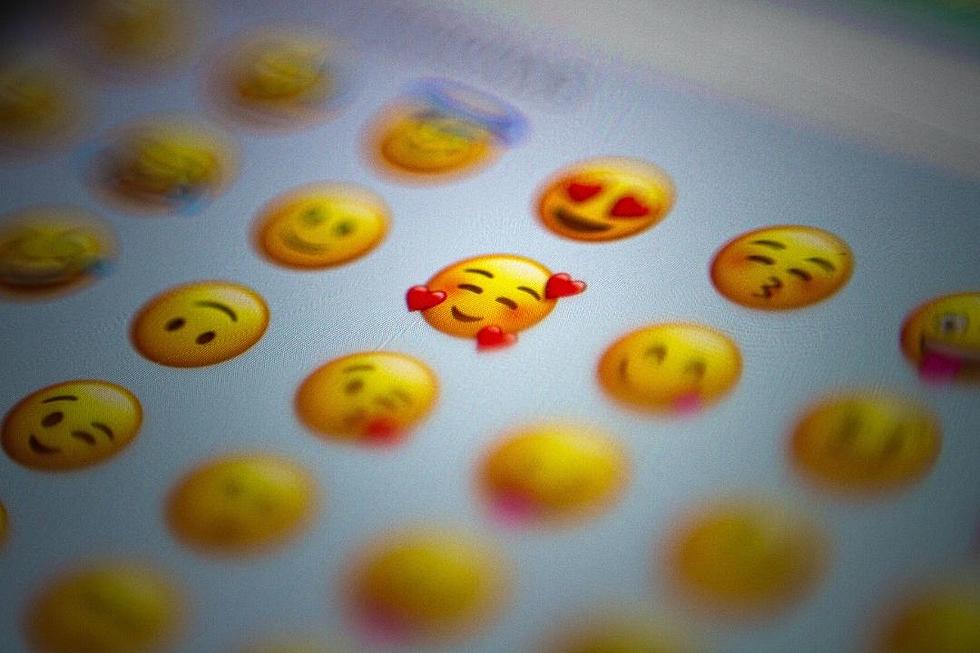 Do You Know the Hidden Meaning of Each Heart Emoji?
Domingo Alvarez E via Unsplash
It seems like every time I get used to one set of emojis on my phone someone creates a whole new batch of them and starts sending those to me. too. Emojis are just one more way we've taken out language skills and set them back a few hundred years.
We worked so hard to get our language off of the cave walls in the form of crudely drawn pictures and the difficult-to-draw hieroglyphics of Ancient Egypt are even more difficult to understand for those of us that spent most of our adult years learning to use our words instead speaking in pictures.
The confusing thing about emojis is this, like words certain emojis, might look similar but their meanings can be total opposites. Or the meaning can have nothing to do with what you think the emoji means. A groggy face to me might mean "taking a nap" while the actual meaning of the groggy face emoji might mean too drunk to drive.
It truly is a language within a language and like flowers, it's the color of certain emojis that changes the meaning altogether especially when you are using or want to use the "heart" emoji. The heart comes in seven eye-catching colors and they all mean something a little different.
What Does a Red Heart Emoji Mean?
Like red roses, the red heart emoji is used to signify true love. It conveys passion and romance. This is the "heart" that you send to the person who has your heart.
What Does the White Heart Emoji Mean?
This emoji is for pure love, hence the color white. Much like white roses, it signifies the love that cannot be destroyed. Many people use this white heart to express sympathy too.
What Does the Black Heart Emoji Mean?
You can usually find the black heart lurking around those who enjoy a daily dose of dark humor. The black heart emoji is often used as a direct opposite of the red heart emoji. It can also represent death and sorrow.
What Does the Yellow Heart Emoji Mean?
This is the emoji you reserve for your best friends. You know, the ones with the hearts of gold. This emoji signifies happiness and friendship.
What Does a Green Heart Emoji Mean?
This emoji can be really confusing, especially if you don't know the sender very well. The green heart is often referred to as the "jealous" heart. So, the sender could be texting about jealousy or they could be making a statement about green energy and eating organic foods. You're going to have to watch your context on this one. Oh, and all bets are off around St Patrick's Day.
What Does a Purple Heart Emoji Mean?
Those in the know say the purple heart represents compassion or love but is more often used to suggest compassion and love for monetary gains. Yeah, this is the "love wealth" emoji. You might see it displayed next to a new outfit or a high-dollar purchase that is being touted on social media. A far cry from what our military purple heart stands for.
The blue heart emoji is most often used to signify trust, harmony, peace, and loyalty. That's why you should be very selective in how you use it and who you use it with. The blue heart is also used as a symbol of support.
Remember, the color can change the meaning, a lot. So, if you're planning on sending an emoji heart along with or as a part of your text message, make sure you're sending the right one. Those pictures speak louder and faster than words, so make sure your saying the thing you want to say with your pictures first, and fast.
10 VHS Tapes You Totally Owned As A '90s Kid
These movies were part of every '90s kid's VHS collection.