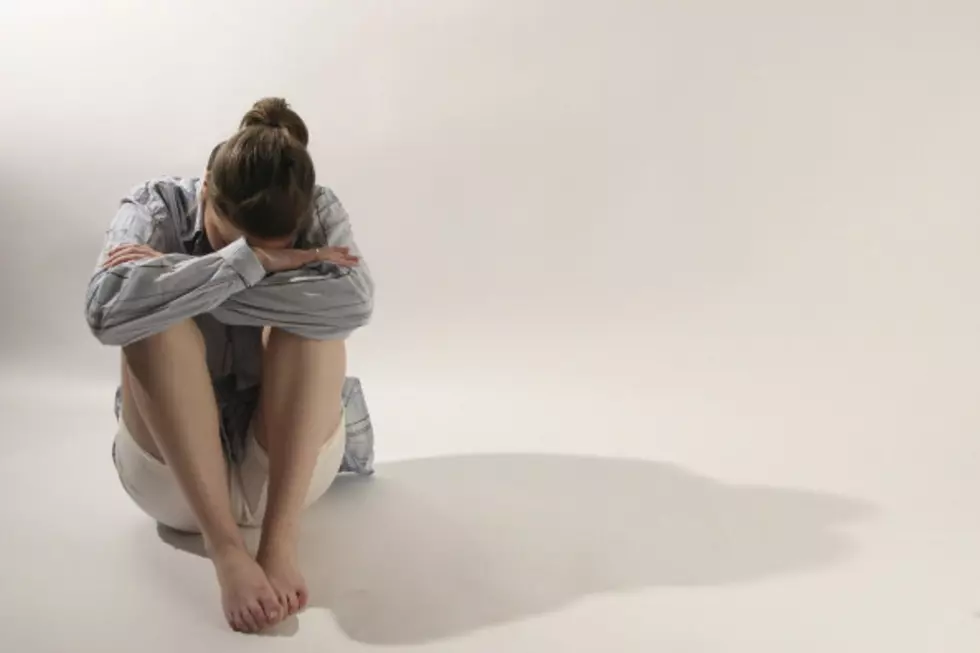 Coping With Grief For Christmas
UIG via Getty Images
When you think of Christmas, most people say it's the happiest time of the year.  But, for many, it can be sad. Very sad.  For those who lost a loved one, coping with grief for Christmas can be tough. Especially, when the death of a loved one is recent. Although as years pass it gets a little easier, holidays will always intensify the pain of losing someone we love.
I remember the first Christmas after my son, Christian, passed away. Things hit me that I just didn't expect.  I wish I would have had some tips on coping with grief for the holidays.  This list may not fit everyone, as grief is very unique for each person. There is not a right way or a wrong way to deal with grief. But, these tips are just a few that I wish someone would have shared with me. Maybe it will help those grieving and missing their loved one this Christmas. Even if it's just ONE of these little tips.
TIPS ON DEALING WITH GRIEF DURING THE HOLIDAYS:
Dealing with traditions: Decide which ones you want to keep. It's ok not to do them all. And it's ok to skip them all. You can even create a new tradition in memory of your loved one.
Comfortable location: Decide where you want to spend the holidays. If you want to skip the normal family trip, it's ok. If you want to get away, that's ok too. Just make sure to make a conscious decision about where you will be, stick with it, and don't let others sway you.
Keep the memory visible: Put out a memory stocking, a memory box, special ornaments in memory of your loved one, or a book to write down memories to share with others. It will help you to feel their presence.
Include your loved one's favorites: Maybe their favorite dish or favorite music.
See a counselor: It can really help to talk to someone.
Don't feel guilty: Don't feel bad or guilty about skipping certain events, not decorating, or not doing traditions. Don't feel guilty about anything.
Don't get trapped at any location:  Always drive yourself so you have an out when you are ready. It might be an hour in, or it might be 10 minutes in.
Invite a friend: Ask a friend to sit in that empty seat if leaving it empty is too difficult.
Skip the holiday cards: Especially, the first year. It's too stressful and no one expects them.
Make a donation to a charity: Donate to one that is important to you in your loved one's name. It really does make you feel better.
Gift special gifts: Give a few of your loved one's special items to close friends or family who will appreciate them.
Visit the gravesite: Leave a special wreath or poinsettia.
Minimize the gifts: Material things seem less meaningful when you are grieving and the stress of shopping is too much.
Attend a Grief Group: If you feel like being around others who are feeling the same way you are this may be helpful.
Minimize or skip the decorations: The decor isn't needed. Especially, the first year. Too much stress. If you have children in the house to decorate for, hire a professional or ask a friend to do it for you.
Talk about your loved one: Have open conversations with your children, family, and friends about the one you are grieving.
Acknowledge it: The biggest one for me is actually acknowledging that the holidays will be different and tough. Don't try to fight it. Allow yourself to cry.
I'll always feel you close to me and though you're far from sight, I'll search for you among the stars that shine on Christmas night.  ~ Unknown
Priceless gifts for someone grieving that won't cost you a thing:
The gift of remembrance. Remember their loved one and talk to the person about their loved one.
The gift of comfort. A few examples of comfort are giving hugs, just sitting with them, watching a movie with them, cooking for them, or praying with them.
The gift of listening. You don't even have to say a word.  All you have to do is listen when they talk. Or listen when they cry.
The gift of prayer. No explanation needed. And they don't have to know you are giving them this gift.