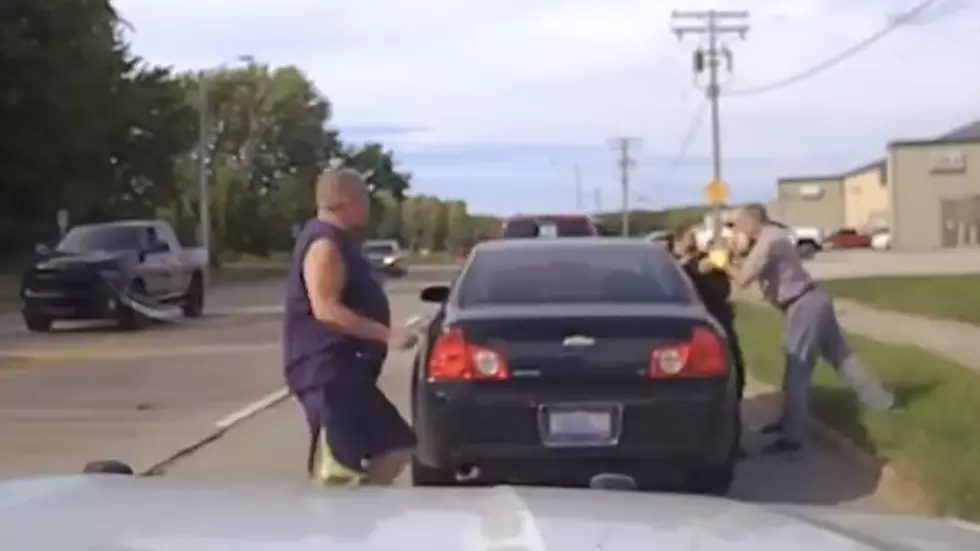 Civilian Jumps in to Assist Female Police Officer with Driver Who Resisted Arrest
Twitter via @CNN
Dashcam footage shows an Ohio police officer wrestling with a man on the side of the road as he resisted arrest. Video shows a citizen running over to assist the female officer as she attempted to gain control of the situation.
"You were going 57 in a 35, sir"
A traffic stop in Willoughby, Ohio turned physical after a motorist repeatedly denied a female officer's requests.
After stepping out of his vehicle to get his identification out of the backseat, the officer instructed the 64-year-old man to sit down on the side of the road.
The man refused the officer's orders and the situation escalated further.
The officer and the driver began wrestling with each other. Eventually, the officer was pushed up against the driver's vehicle as he seemingly gained control.
But before long, a civilian ran over to the two and helped bring the man to the ground.
As the three wrestled on the ground, more citizens jumped in to help. Backup eventually arrived for the Ohio officer and the man was put into handcuffs.
The man was subsequently arrested and charged with Assaulting a Police Officer, Resisting Arrest, Speeding, and Not Wearing a Seatbelt.
Civilian Jumps in to Assist Female Police Officer with Driver Who Resisted Arrest
See the video from @CNN on Twitter below.
10 of Louisiana's Weirdest Laws