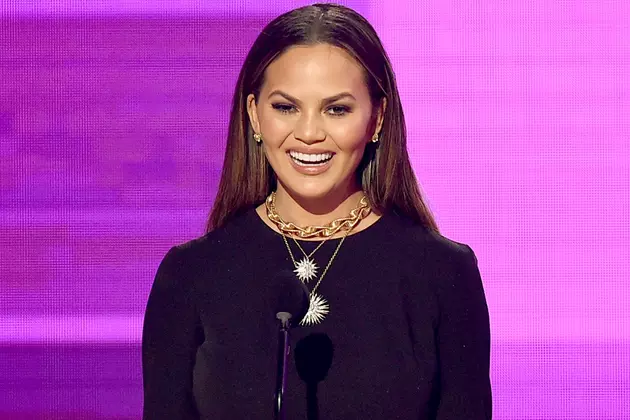 Chrissy Teigen Laughs Off American Music Awards Wardrobe Malfunction
Kevin Winter, Getty Images
Chrissy Teigen turned heads on the red carpet of the 2016 American Music Awards on Sunday, November 20, stunning in a chic Yousef Akbar gown featuring sweeping splits up the sides of the garment. But the breathtaking, skin-baring sartorial look wasn't the only thing that had people looking.
After the supermodel arrived on the red carpet, a breeze reportedly swept Teigen's gown to the side, exposing her groin area momentarily before the cameras.
Afterwards, some viewers used Twitter to criticize Teigen for not wearing underwear under her gown, with one user slamming her "unladylike" behavior.
However, the supermodel refused to be shamed for the wardrobe malfunction, and laughed the incident off on Instagram, writing, "Apologies to anyone harmed mentally or physically by my hooha."
While thanking her glam squad and shouting out the designers of her gown and shoes, she also cheekily acknowledged SEV Laser Aesthetics, the laser hair removal center responsible for her under-gown grooming.
See her red carpet look below:
 See the Best Dressed at the 2016 AMAs: