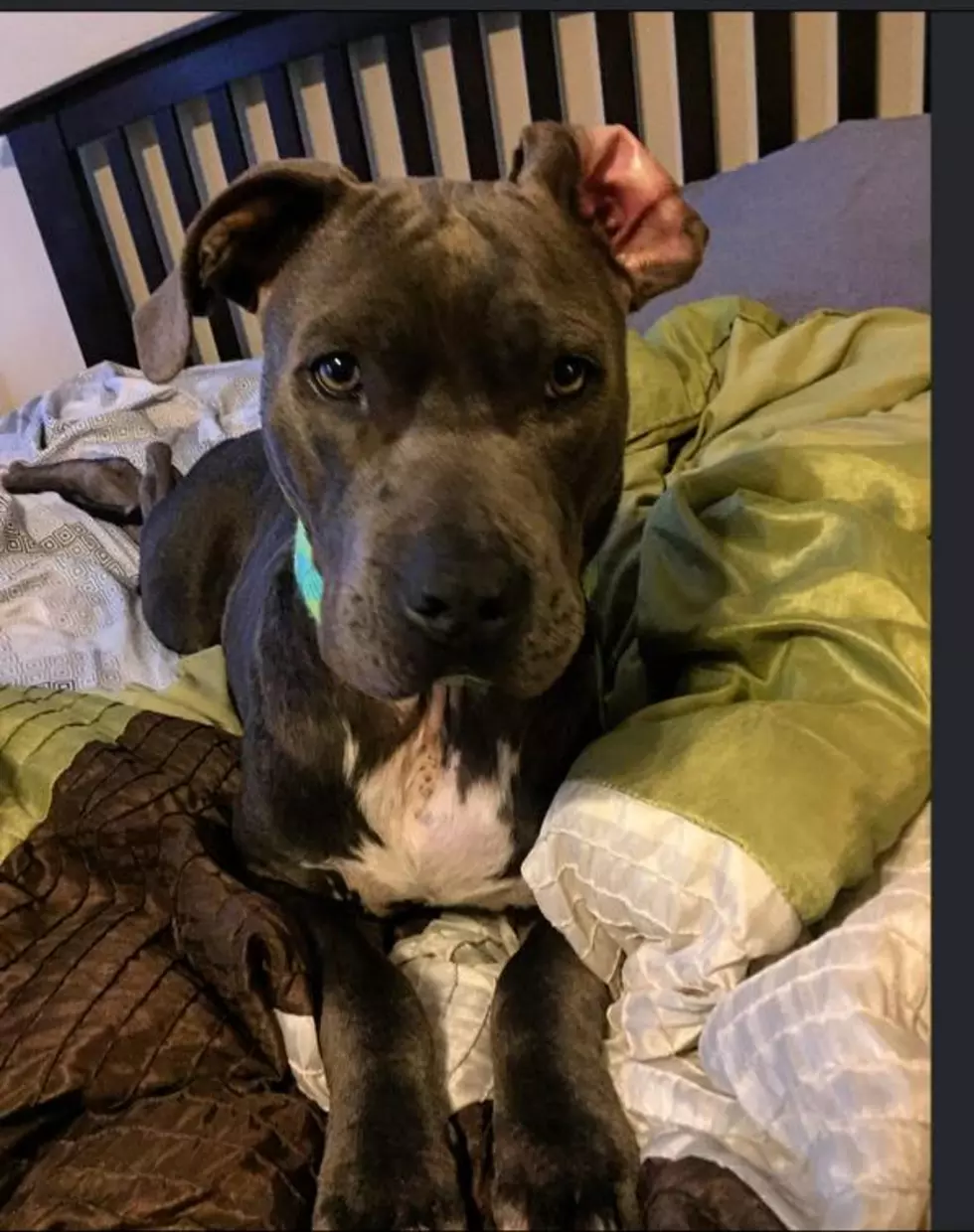 Facebook/Cajun Paws Rescue
We have some very exciting news! Cajun Paws Rescue has announced that Carter went to his foster-to-adopt home a few weeks ago!
He is being spoiled rotten and is getting all of the LOVE in the world. Carter had a very very rough start to life. We found him with his eyes swollen shut, his body radiating heat from infection, his entire body was swollen and scabbed, and he didn't have any fur on his body. Mr. Carter has come such a long way and he deserves every second of this! Carter has a doggie sister and 2 extremely loving parents. This is a very special adoption to us. WELCOME HOME CARTER!
Carter looks great now, but it has been a long road to recovery.  It was early November of last year when Carter caught the attention of Cajun Paws Rescue. Here's Carter's story, along with pictures of his condition when he was rescued.
CPR gets 100s of emails, calls, messages, and texts about dogs in need. But this one hit them hard.
Carter was found running out of a cane field in Iberia Parish and the guy who found him just couldn't bear to leave him on the side of the road. So, he picked him up and called CPR.
Carter's poor little body has been through the ringer: every part of his body was swollen, even his eyes were swollen shut. He was rushed to the vet the minute he was picked up.
Carter had surgery to place sutures in his eyes to hold back his eyelids. His right eye had a huge ulcer on it causing some loss of vision. The procedure helped him gain his sight back in that eye.
He also had demodex mange and staff infection.
One could sense the relief that he felt knowing he was being taken care of.
Turns out that Carter is a big sweetheart that loves giving kisses, even after all he has been through.
Carter is now mostly recovered, thanks to Cajun Paws Rescue and YOUR DONATIONS!!  Please consider helping Cajun Paws Rescue continue to do great things for these animals by donating.
Cajun Paws Rescue is an Acadiana-area non-profit animal rescue organization, run by volunteers.  Your donation will help to house, feed, and cure these dogs and, above all, show them that there is love in this world.