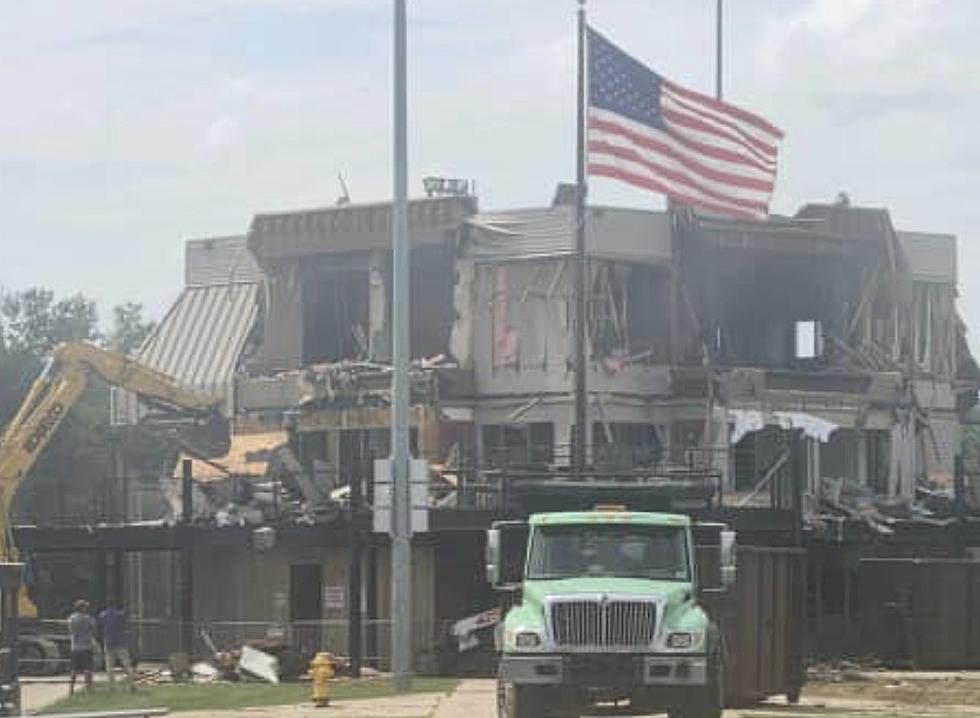 Carencro Landmark Being Demolished After Fire Destroyed Much of Structure
Barbara Sonnier Facebook
It's a sight that many in Carencro hoped not to ever see.
A recent photo by Barbara Sonnier on social media caught the eye of many because a landmark in Carencro is seen coming down.
In the above photo, you see crews tearing down a building, but to many in the Carencro area this isn't just a "building".
What is being torn down is the concession stand at Pelican Park.
You may recall that reported a fire at the popular concession stand months back, and now it appears that the structure is being demolished.
Sadly, many grew up at Pelican Park and they are witnessing a part of their childhood coming down.
Some say that they have spent many inside the bar there, and suggest if walls could talk from this building, it would have many stories.
I did ask Ms. Sonnier if she knew if they were going to rebuild the structure as it once was and she said that she did not know what the plans are.
Pelican Park has hosted many baseball and softball tournaments through the years, thus many in our area are quite familiar with this iconic building, and soon it will gone.
7 Places to Find the Best Boudin in Acadiana