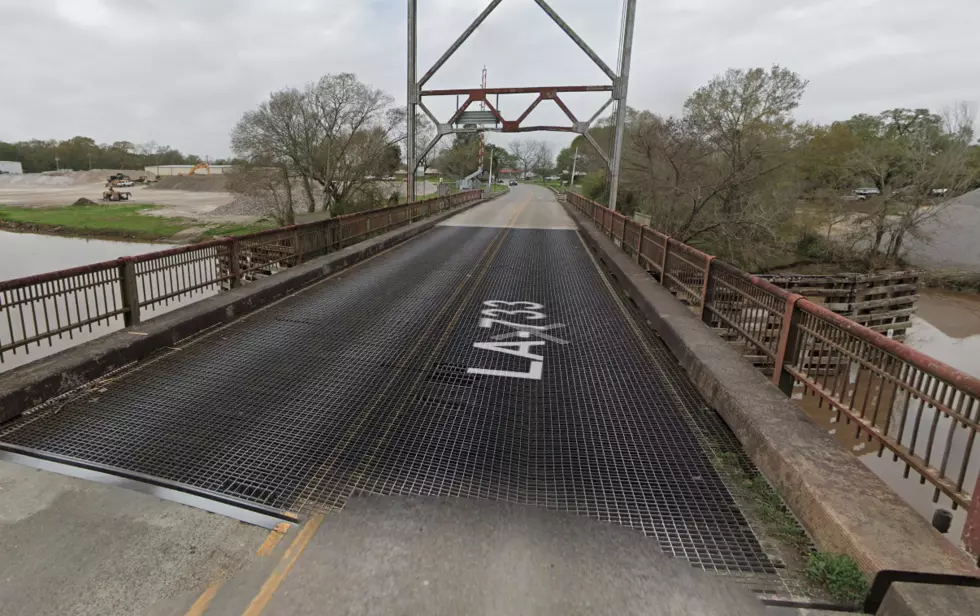 Bridge on E. Broussard Road in Lafayette to Close on Monday
google street view
You may want to avoid E. Broussard Road near the Vermilion River in Lafayette on Monday morning.
DOTD officials will be closing the Eloi Broussard Bridge over the Vermilion River on E. Broussard Road (LA 733) from 8:30 AM until 10:30 AM that morning as crews will be making needed bridge repairs.
If you have know much about traffic in this area, you know that it can easily build up at this stretch of E. Broussard Road as a lot of thru traffic passes through that area. The newly-constructed roundabout has been a great help for keeping traffic flowing in that area, but a shutdown of that bridge is expected to cause traffic to back up in and around that area.
The bridge itself provides a link between traffic headed from Johnston Street to Kaliste Saloom, or vice versa. With it not being available for that two-hour period, expect the detour routes of LA 92 (Milton Avenue), LA 339 (Verot School Road), LA 3073 (Ambassador Caffery), and US 167 Johnston Street to see increased traffic on those already busy roadways.
All of this is weather pending, of course. Fortunately, most of the rain showers we are expected to see are forecasted to be out of the area during that morning stretch.
Lafayette Traffic Situations That Make Drivers Faché Faché (Mad Mad!)
70 Google Maps Images That Show How Much Lafayette Has Changed