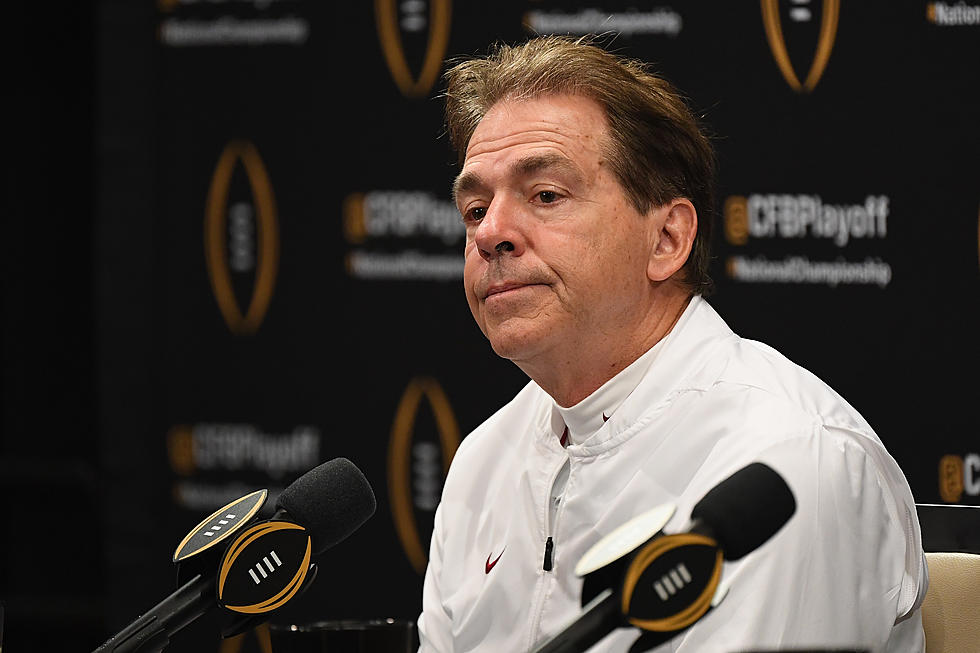 Baton Rouge Police Hilariously Trolls Nick Saban On Facebook
Getty Images
We all know that it's officially "Bama Hate-Week" in Louisiana as the LSU Tigers prepare to play Bama this Saturday at 2:30 pm.
Well, the memes won't stop and the jokes on social media have been non-stop all week. Not wanting to be left out, the Baton Rouge Police Department has decided to troll Alabama's coach Nick Saban.
According to Baton Rouge P.D. Coach Saban likes to drive slow in the passing lane. And we all know that is one of the most aggravating things on the roads.
Here's what Baton Rouge P.D. recently posted on their Facebook page. Cheers.