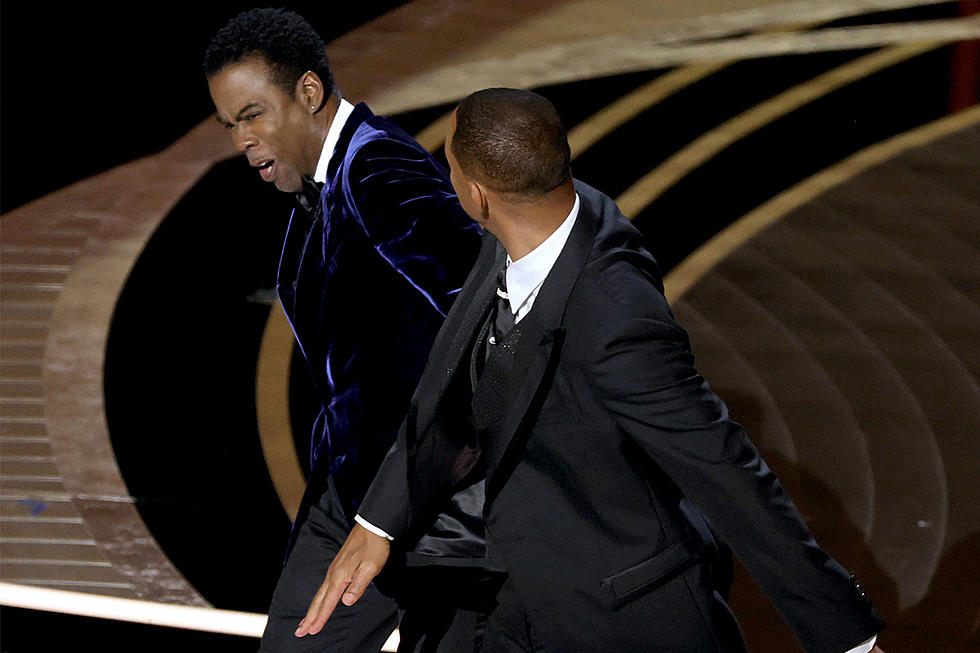 Will Smith Posts Public Apology, Reveals What Drove Him to Slap Chris Rock at the Oscars
Neilson Barnard, Getty Images
Will Smith has taken to Instagram to post an apology for his actions at the 94th Annual Academy Awards Sunday evening and reveals what drove him to slap Chris Rock.
During the ceremony, Chris Rock made a joke about Jada Pinkett Smith that didn't sit right with Smith, so Smith hopped on stage and struck Rock in the face.
At the end of the speech, he did apologize to the Academy, but
today's apology
Violence in all of its forms is poisonous and destructive.
He goes on to say that his behavior was "unacceptable and inexcusable", and that Rock's joke about Jada's medical condition was "too much for me to bear".
Jokes at my expense are a part of the job, but a joke about Jada's medical condition was too much for me to bear and I reacted emotionally.
That emotional reaction has been reverberating around the world, via the internet, since seconds after it took place, sparking a debate about what he should have done. There were a lot of "violence is NOT the answer" reactions and a lot of "I would have done the same thing" reactions.
There were even people who thought that the whole thing was staged, saying "they are actors; they are acting!". We now know that's not the case. After admitting that his actions were out of line, Smith directs his comment to Chris Rock.
I would like to publicly apologize to you, Chris.
A straight-up, simple apology, in my opinion, would have been enough, but Smith continued:
I was out of line and I was wrong. I am embarrassed and my actions were not indicative of the man I want to be.
He goes on to, again, hit the fact that violence is not the answer. Then Smith turns his attention to everyone else, specifically calling out the Academy, the crew, the audience (both in-house and those watching around the globe), and the Williams Family.
It appears that Will Smith realizes that his actions took energy from the evening's ceremony and, more importantly, watered down his amazing achievement.
I deeply regret that my behavior has stained what has been an otherwise gorgeous journey for all of us.
Read his full apology below.  
 

 

 

View this post on Instagram

 
Kudos to Will Smith for owning up to his actions. Let's hope that he and Chris Rock can salvage their friendship.
Great Movies That Deal With Racial Issues
Seven Movies To Watch For National Women's Month in March