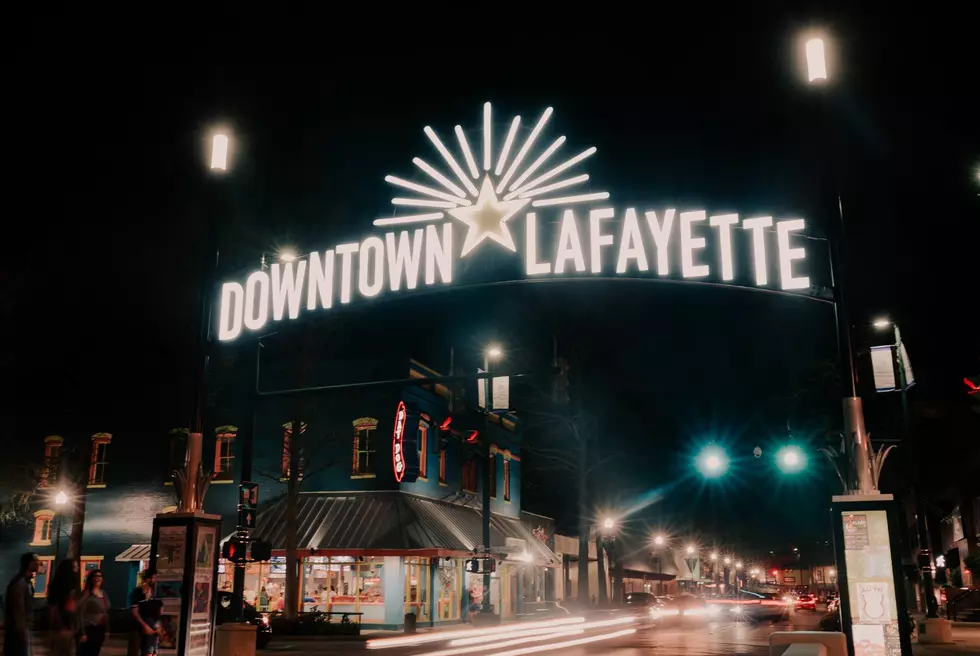 Want to Live Longer? Move Out of Lafayette
Downtown Lafayette Facebook
According to a new study, Lafayette, Louisiana ranks low on the list of metro areas in the United States with a long life expectancy.
According to Money Geek, data was collected from county and parish health rankings to put a Metro Life Expectancy list together.
The resulting lists shine a dim light on Lafayette.
Moneygeek shows that there was a 1.8-year life expectancy drop in 2020, the largest 2- year decline in a century. (Speculation on this man's part: COVID-19. Data from the CDC backs up the speculation.).
The CDC, according to MoneyGeek, also says that a contributing factor to the decline in life expectancy across the country includes deaths from the coronavirus, higher instances of accidental deaths, and drug abuse.
WHERE DOES LAFAYETTE FALL ON THE LIFE EXPECTANCY LIST?
In a nutshell: the Bottom 20.
The MoneyGeek website published the Top 20 Metro Areas With the Longest Average Life Expectancy and the 20 Metro Areas With the Shortest Average Life Expectancy, and Lafayette, Louisiana fell into the latter list.
Number 18, to be exact.
WHAT CITIES HAVE THE LONGEST LIFE EXPECTANCY?
California had the most appearances on the Top 20 List, followed by Florida, Wisconsin, and Arizona.
Also making the Top 20 List were New York, Pennsylvania, New Jersey, Texas, Hawaii, Colorado, Massachusetts and Indiana (in no particular order).
WHAT CITIES HAVE THE SHORTEST LIFE EXPECTANCY?
Southern states dominated the list of metro areas with the shortest life expectancy. Tennessee had 3 mentions on the list, while  Alabama, Arkansas, Louisiana, and Virginia each had 2 entries on the list.
Lafayette, Louisiana hit the list at #18 at 76.4 years, on average. We tied with Shreveport/Bossier City and Tulsa, Oklahoma.
The three worst metro areas in the United States in regard to life expectancy include Mobile and Birmingham, Alabama, and Jackson, Mississippi.
The study shows that the metro area with the longest average lifespan is the Bridgeport, Connecticut Metro. Second place is the San Francisco, California Metro.
What's the spread between Lafayette, Louisiana, and Bridgeport, Connecticut? Around 7 years, give or take.
Are they serving gumbo in Connecticut?
READ MORE: 10 Louisiana Food Brands With An International Following