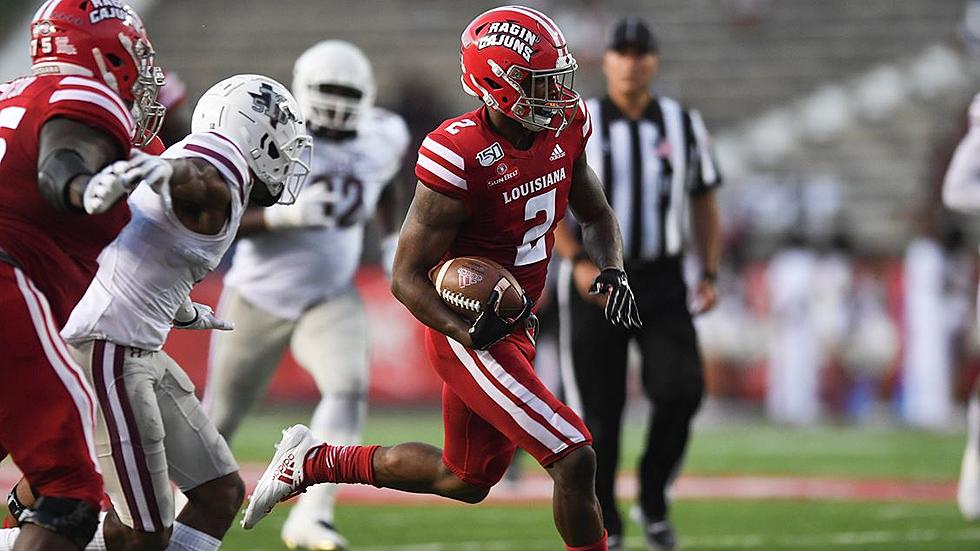 UL Football WX Forecast, List Of Events, & How To Listen/Watch
Photo Courtesy: ragincajuns.com
It's looking like a great day and night, weather-wise, in Lafayette, where the Louisiana Ragin' Cajuns host the Appalachian St. Mountaineers in a huge Sun Belt Conference game.
The forecast is calling for mostly clear skies throughout the day and with only a slim 10% chance of rain.
The afternoon high will warm up around 86 degrees before falling below 80 around kickoff, and into the 70's throughout the game.
Temps should be in the mid 80's from 1-5 pm, so it will be warm during tailgating, but then dropping to approximately 83 degrees at the top of the 6 o'clock hour, before falling to 79 degrees at the scheduled 7 pm kickoff time at Cajun Field.
Temps should be near 76 degrees at 8 o'clock and 75 degrees at 9 pm.
Louisiana, who has won four straight, is currently 4-1 on the season, while Appalachian St. is still unbeaten at 4-0.
Both teams are 1-0 in league play.
You can hear all the play-by-play on ESPN 1420, espn1420.com, and the ESPN 1420 mobile app, beginning with the Tailgate Show at 5 pm.
The game can be viewed on ESPN2.
Kickoff time is set for 7 pm.
There is plenty going on for everyone, including it being Ladies Night, Wayne Toups playing during tailgating, and Zydeco dancing going on during halftime.
The Cajundome box office opens at 10 am for those still looking to buy tickets, with the Fan Fest beginning at 3 o'clock