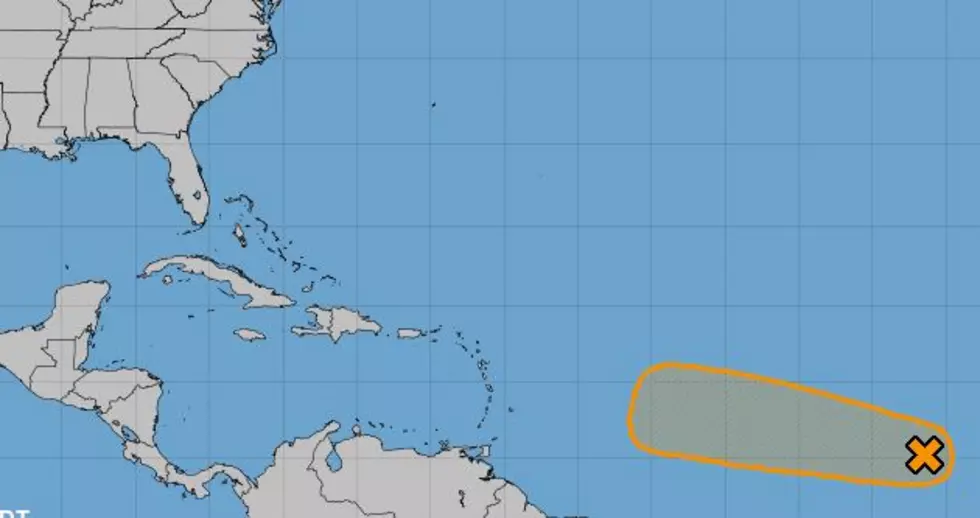 Tropical Depression Expected to Form in Atlantic This Week
nhc.noaa.gov
The tropical Atlantic Basin was quiet for about fifteen minutes last week. Okay, it was a few hours longer than that but just as we thought we might be able to catch our breath where the tropics are concerned, we can't. Forecasters with the National Hurricane Center have identified an area of disturbed weather that is sparking a bit of concern.
The concern involving this system is not imminent but later this week there could be an issue for some of the island nations of the Caribbean as this tropical wave moves in general west-northwesterly motion. Early this morning the system was just southwest of the Cabo Verde Islands which puts it several hundred miles away from any potential landfall in the Caribbean.
The system has been dubbed Invest 95L and many of the tropical forecast models are picking up the system in their recent model runs. The consensus of the models brings the system close to the Leeward Islands by the end of the week. However, there is little confidence in that track guidance beyond a day or two.
Several of the models pull the system to the north missing the U.S. mainland all together while other forecast models bring the system into the Caribbean by the weekend. As you know, with any of these systems it's always a case of "wait and see".
Forecasters with the National Hurricane Center have given this system a 50% probability of becoming a tropical cyclone. Should the area develop and strengthen to tropical storm status it would be given the name Josephine.
KEEP READING: Get answers to 51 of the most frequently asked weather questions...