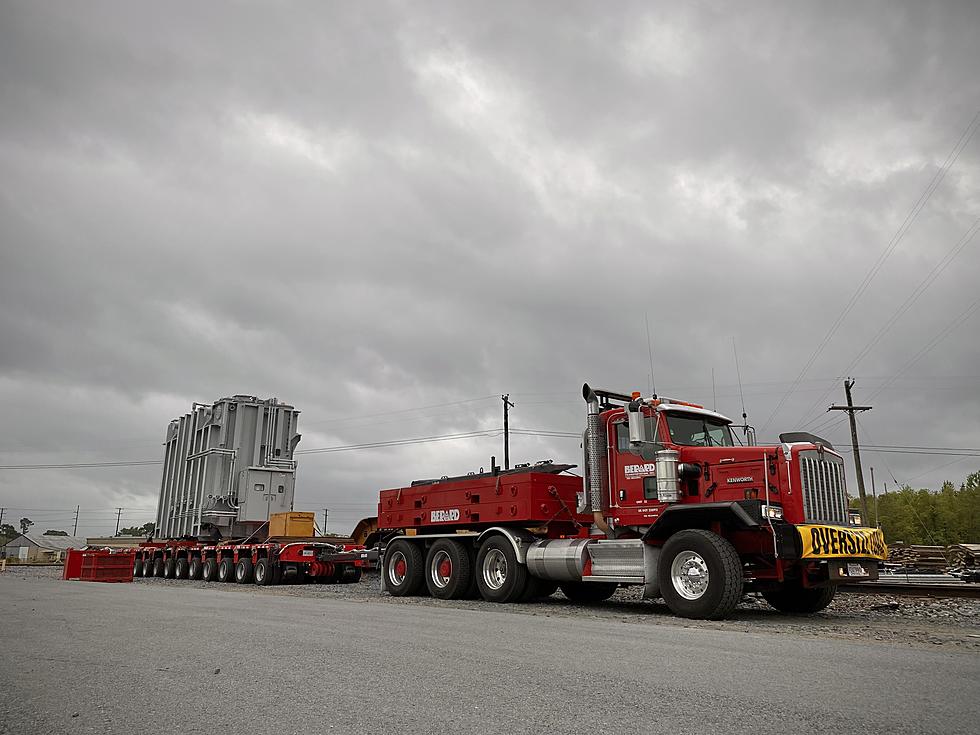 TRAFFIC ALERT: Convoy to Transport Huge Load Through Lafayette This Morning
Electrical Transformer Load provided by Berard
Some drivers in Lafayette Parish will need to exercise some patience this morning as an electrical transformer will be transported through the area.
Scheduled to start at 8:30 a.m., Berard Transportation of New Iberia will be moving the 500,000-pound, 22-foot load slowly through the Hub City - from Cameron Street in Lafayette to a substation near Duson.
There will be a convoy of bucket trucks, support vehicles, and police escorts directing traffic near the load. This is expected to last for about 3 hours.
Below is a map of the transport route:
MOST DANGEROUS INTERSECTIONS IN ACADIANA
If Lafayette Streets Could Talk, This Is What They'd Tell You
5 Worst Intersections in Lafayette According to You