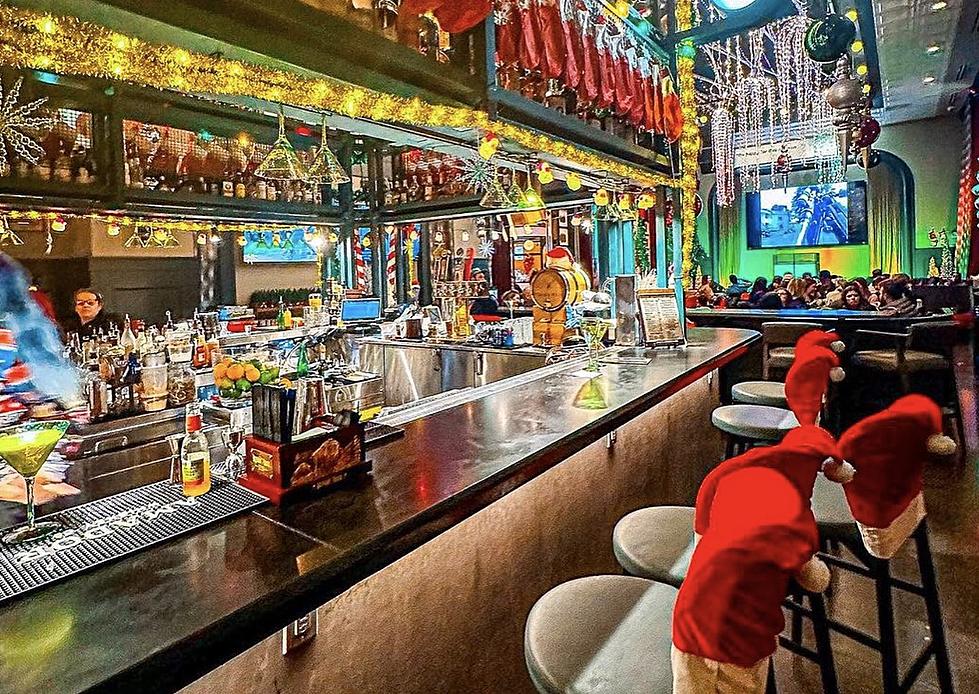 Texas Bar Transitions Into Christmas Theme For The Month of July
Harvest Fall Facebook
Just outside of Dallas, Tx a bar has transitioned into a Christmas theme and many are already flocking to the establishment.
Harvest Hall nestled away in Grapevine, Tx opened its Holly Jolly Bar in mid-summer, yet that is not stopping some from getting into the holiday spirit.
Along with the Christmas decor, the bar also offers patrons a special menu that includes holiday-themed cocktails.
We've heard of "Christmas in July" and this bar in Texas has taken it to a new level. Why wait for December?
According to WFAA, "The Holly Jolly Bar is open at Harvest Hall's Third Rail through July 31st. It's open from 11 a.m. to 9 p.m. on Sundays through Thursdays, and 11 a.m. until midnight on Fridays and Saturdays."
Grapevine has many other attractions, but if you and the family are looking for a quick getaway before the kids get back to school, this six-hour drive may be well worth it.
So, get your Santa hats out of the closet and drive west for some warm holiday fun in Texas.
Check out this amazing decor inside the Holly Jolly Bar.
LOOK: See what Christmas was like the year you were born