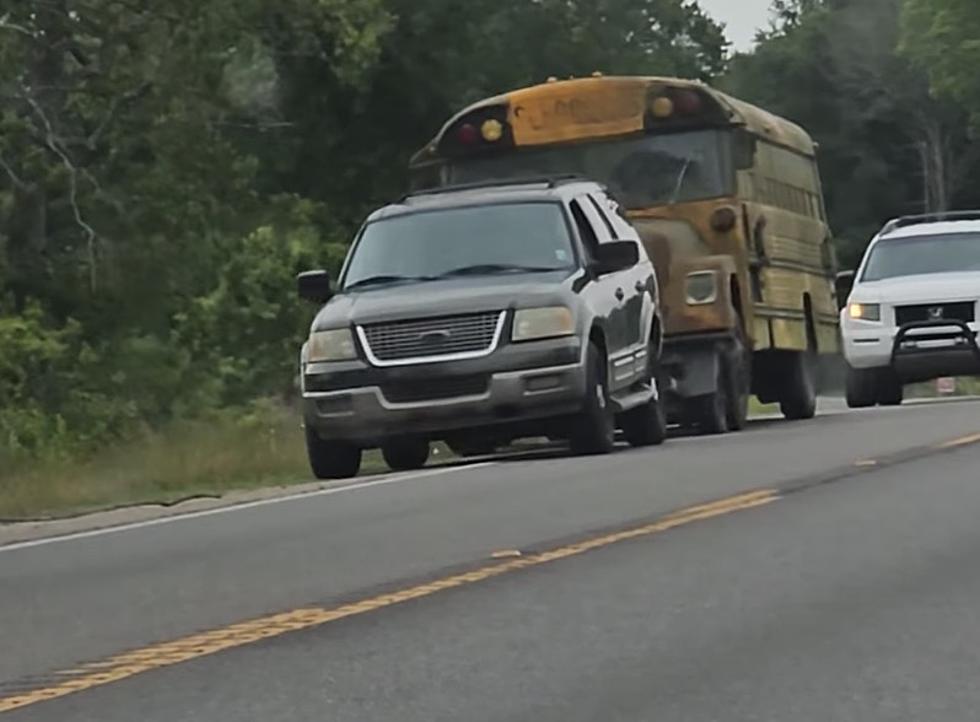 Local Comedian Spots SUV Towing School Bus In Iberia Parish [VIDEO]
iamuncleluck Facebook
This is hilarious.
One of our favorites on social media, iamuncleluck, spotted an SUV towing an old school bus from Iberia Parish Schools.
Now, we don't know what's better, the SUV towing this huge bus or the commentary the local comedian offers up here.
Many commenting on the social media post report seeing the bus on the side of Highway 182, while some report seeing the trailer used to tow the bus with a flat.
I assume that the person towing this bus bought it for some reason and they had to get it somewhere to begin the restoration process.
Did you see this bus and if so, let us know in the comment section on the page that directed you to this story.
Turn up the volume and enjoy this instant classic.
10 Excursions Everyone Needs to Take in South Louisiana