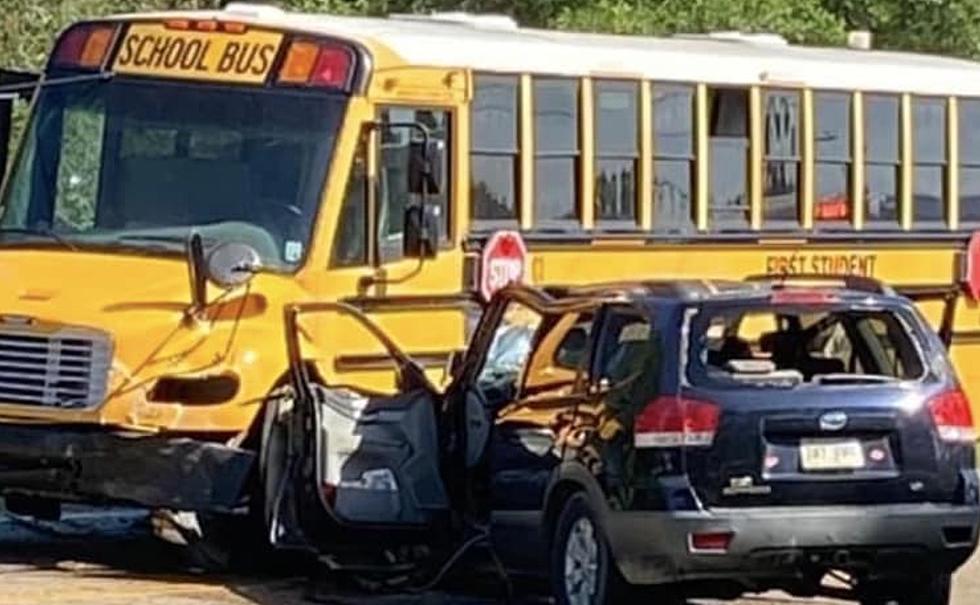 SUV Collides With School Bus in Evangeline Parish
Facebook via Paul Fontenot
You hate to see this.
An SUV crossed the center line Wednesday afternoon near Ville Platte and struck a school bus.
A number of people on social media reported seeing AirMed in the area of the crash, along with several Acadian Ambulance units.
KLFY-TV is reporting that two children and the bus driver had to be taken to a hospital with unknown injuries.
As for those in the SUV, they too were transported to a hospital to be treated for unknown injuries.
If there's any good news here, KLFY reports that none of the injuries were life-threatening.
Where the SUV allegedly crossed the centerline of the roadway is a very dangerous curve. The crash happened just after 3 pm.
We'll continue to follow this developing story out of Evangeline Parish.
READ ON: See the States Where People Live the Longest
Read on to learn the average life expectancy in each state.