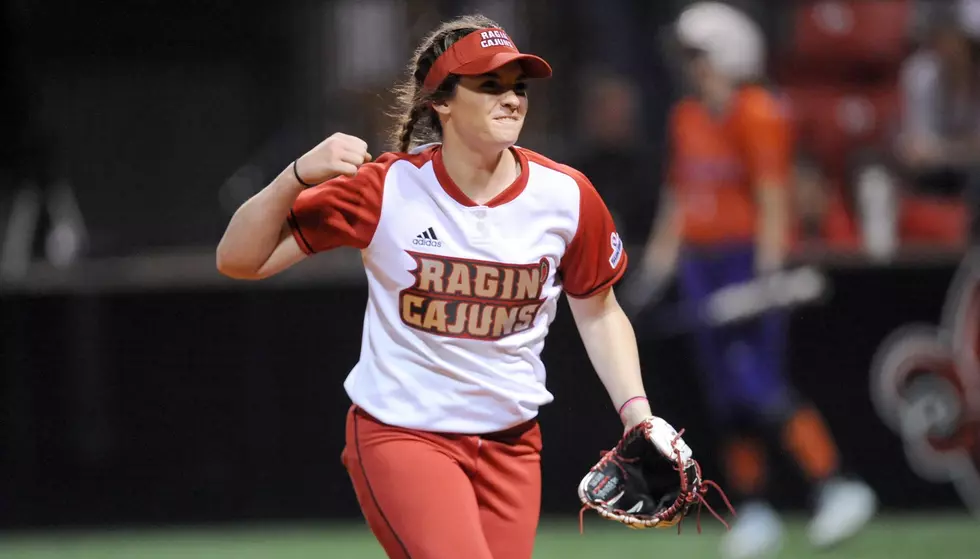 Summer Ellyson Takes Home Conference Pitcher Of The Week Honors…Again
Photo Courtesy: ragincajuns.com
For the fourth time this season, Louisiana Ragin' Cajun pitcher Summer Ellyson is the Sun Belt Conference Pitcher of the Week.
After posting three victories last week with wins over McNeese State and UT-Arlington, she extended her win streak to 15 games, and also collected a save along the way.
Ellyson, a junior who prepped at Teurlings Catholic, gave up only a single run in 22 innings of work last week, procuring 28 strikeouts and dominating the competition.
While it's her 4th SBC POW honor this season, it's also the 7th of her career.