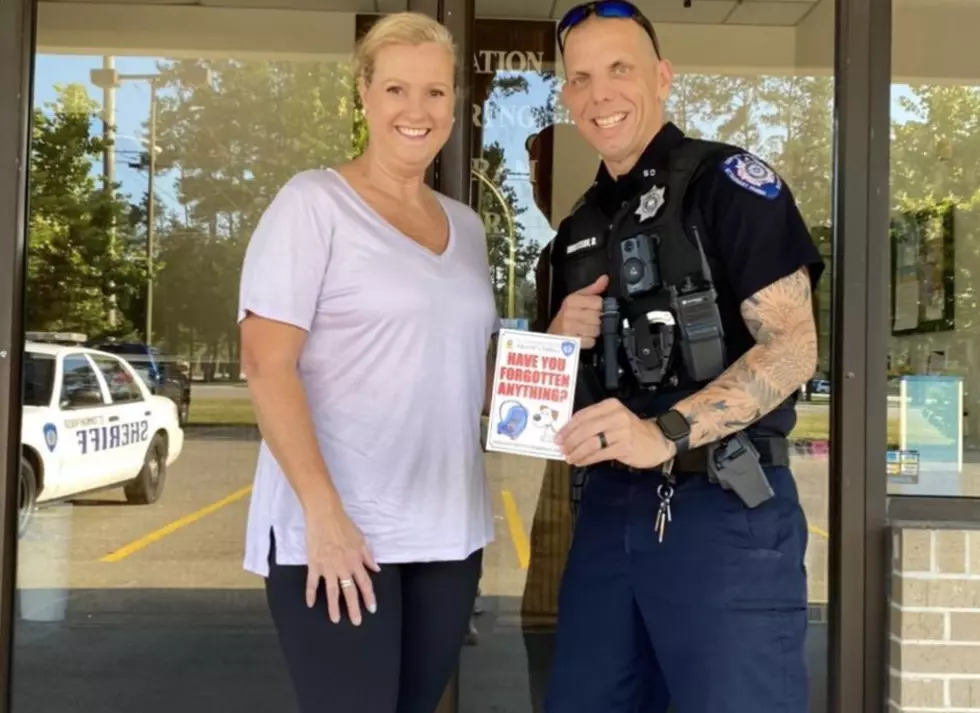 St. Tammany Parish Sheriff Deputies Put Stickers Out As Reminder for Summer
St Tammany S.O.
A good reminder never hurt anyone.
The St. Tammany Parish Sheriff's office has teamed up with several businesses throughout its jurisdiction this summer to remind folks of what may still be their vehicle.
Deputies have been going to businesses asking if they'd put a sticker on their front door so that every person who walks through the doors of the business is reminded of what or who may still be their vehicle.
Sadly, so many kids and pets are unintentionally left in vehicles during the summer and this has resulted in a number of deaths across the country.
Soon, new vehicles will have a reminder on the dashboard to check the backseats prior to exiting, but until then, the Sheriff's Office in St Tammany Parish is asking for businesses to put stickers on their door that read, "Have You Forgotten Anything?"
Below the question on the sticker is a baby seat and an animal. They hope that this will remind anyone of someone that could still be in the vehicle while they are about to enter a store or business.
We all live really fast lives now and it is easy to overlook things, thus I applaud the agency and businesses for being proactive here.
Sure, some will say that is sad that a sticker on a door has to remind you of your child, but if these stickers save one life, aren't they worth it?
The St. Tammany Parish Sheriff's Office is asking any business that wants a sticker for their front door to contact them on Facebook and they will be there to deliver the reminder.
Don't Ever Throw These Things in the Trash