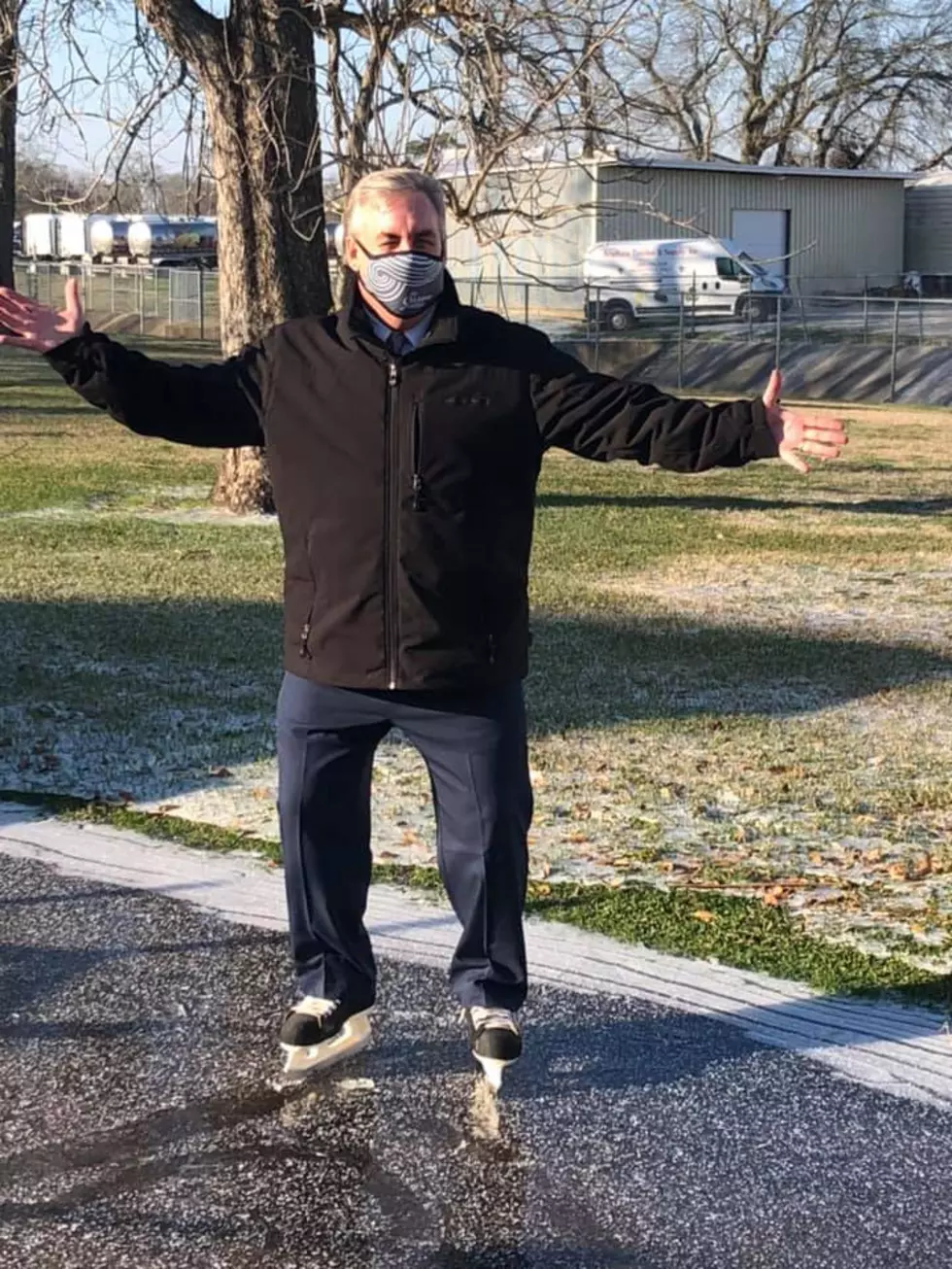 Skaters In Lafayette, Lake Charles Take Advantage Of Icy Roads
Courtesy: Dave Baker/Katie Lopez/Facebook
If there's any good that's come from "Snowpocalypse Now: 2021 Edition," it's that the icy roads have given some people a chance to break out their skates.
Stephanie Vizena, of Lake Charles, was one of those skaters who turned her local streets into her own personal skating rink. The Michigan native laced up her skates and showed off her skills in a neighborhood cul-de-sac.
In Lafayette, KATC-TV anchor/meteorologist Dave Baker dug his skates out of the closet so he could see if his skating skills were still on point. The Good Morning Acadiana host showed off his skills on Facebook after Tuesday morning's show. We gave Baker a solid 10.
Acadiana Snow Day; A Review In Pictures