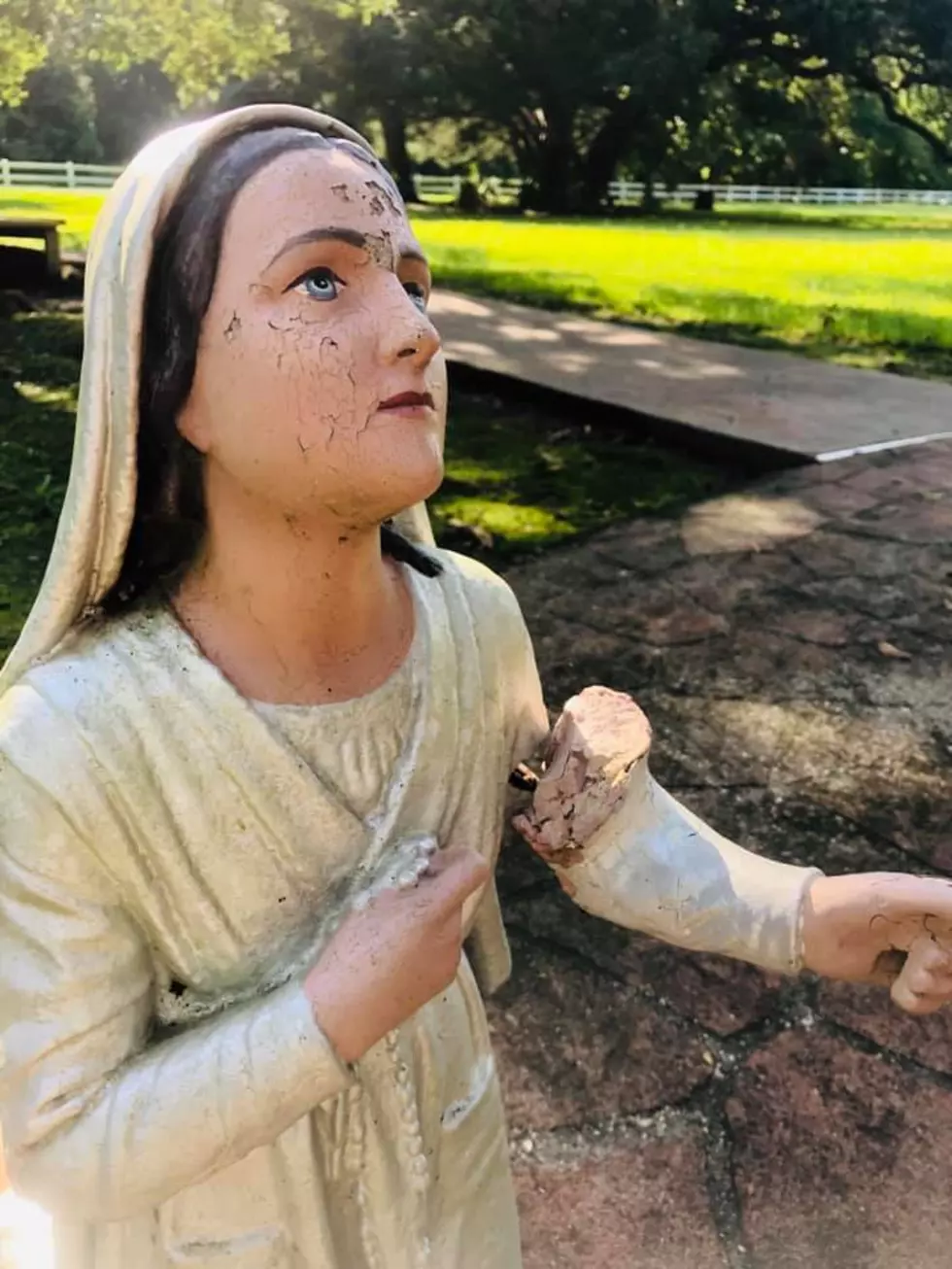 SHARE: Faithful Upset After Grotto Vandalized, Again [PHOTOS]
Mary Bancker Grotto
Residents of the southern part of Vermilion Parish are asking for information regarding the recent vandalization of the Bancker Grotto.
The Grotto, located on the banks of the Vermilion River in a beautiful, peaceful area, is an homage to the Blessed Mother and Jesus and a popular destination for the faithful of Vermilion and surrounding parishes. This is not the first time the Grotto has been vandalized.
Grafitti and toppled and broken statues were left behind by the vandals, and visitors of the Grotto are looking for answers.
Suggestions in the comments include installing security cameras and having someone hide out in the area at night to catch the vandals red-handed.
A common sentiment of disgust permeated across the comment section.
If you have any information about the vandalization of this area, located off of Highway 330 south of Abbeville at the corner of Highway 690 and Live Oak Road, please contact the Vermilion Parish Sheriff's Office.